Sara Miller
Sara Miller serves as public information coordinator/spokesperson for the University.
Sara Miller's Latest Posts
Sean Kunow, a staff member in the University's Registrar's Office, focused on managing classroom space for academic courses in Arts, Sciences & Engineering, and was recognized as being a major asset to the University's enrollment management efforts.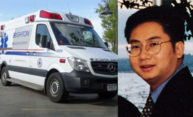 At an outdoor dedication ceremony on the Eastman Quad, Brighton Volunteer Ambulance will dedicate its new ambulance "Brighton 3059" to the memory of Zhe 'Zack' Zeng and other 9/11 rescuers.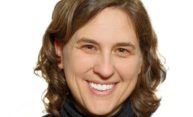 Wendi B. Heinzelman, currently dean of graduate studies for Arts, Sciences, and Engineering (AS&E), and professor of electrical and computer engineering, will be the next dean of the Hajim School of Engineering & Applied Sciences. Heinzelman will be the Hajim School's first female dean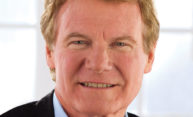 Wegman, who served as chairman-elect for the past year, will serve a five-year term as Board chairman and succeeds Edmund A. Hajim '58, who has transitioned to chairman emeritus.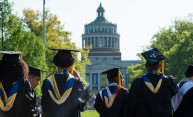 The University will recognize outstanding contributions of distinguished leaders, scholars and humanitarians by bestowing honorary degrees, Eastman Medals, Hutchison Medals, and awards for scholarship and teaching at this year's commencement ceremonies.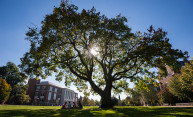 In commemoration of Arbor Day, David Nelson, manager of University Horticulture & Grounds, highlights some of the notable trees in the University's arboretum—trees you likely pass by every day.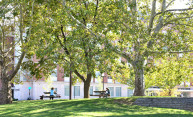 Every day the University has an eye toward making tomorrow even better through sustainable contributions in recycling and waste reduction, ecology, energy, hazardous materials, construction, power plant operations, and purchasing, as well as groundbreaking research to improve the global environment.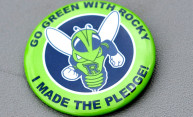 The University's initiatives and research in sustainability have earned a STARS Silver Rating from the Association for the Advancement of Sustainability in Higher Education (AASHE). The program is the most widely recognized framework in the world for reporting information related to a college or university's sustainability performance.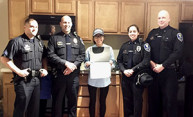 A local woman, Heidi Bai, was awarded a commendation for her life-saving efforts on a cold winter night in February.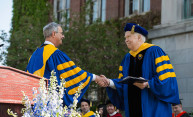 Joseph F. Cunningham '67 and his wife, Andrea, have created an endowed fund to support research, lectures, and public forums within the humanities.