Sara Miller
Sara Miller serves as public information coordinator/spokesperson for the University.
Sara Miller's Latest Posts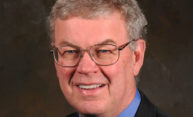 University Trustee Robert J. Keegan has committed $1.5 million to create the Robert J. Keegan Endowed Professorship in Pricing, the 100th professorship to be established during The Meliora Challenge.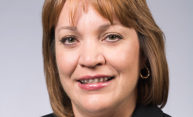 Karen Sodoma '02S (MBA), will assist with the transition of leadership in Central Finance with the retirement of Douglas Wylie, associate vice president for financial operations and University controller.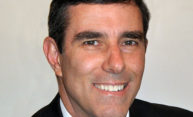 Joining the University from Xerox, Andrews will be responsible for stewardship and management of the University's multibillion dollar operating budget.
The summer of 2016 is one of the most active construction periods of all time on River Campus. Multiple new facilities and improvement projects are currently underway, with many scheduled to be completed by the fall.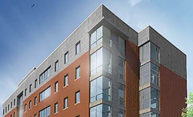 Construction will begin this summer on a new 72,000 square- foot residence hall on River Campus that will house 151 first-year students and is scheduled to open in fall 2017.
Sean Kunow, a staff member in the University's Registrar's Office, focused on managing classroom space for academic courses in Arts, Sciences & Engineering, and was recognized as being a major asset to the University's enrollment management efforts.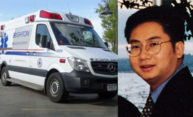 At an outdoor dedication ceremony on the Eastman Quad, Brighton Volunteer Ambulance will dedicate its new ambulance "Brighton 3059" to the memory of Zhe 'Zack' Zeng and other 9/11 rescuers.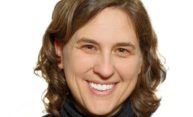 Wendi B. Heinzelman, currently dean of graduate studies for Arts, Sciences, and Engineering (AS&E), and professor of electrical and computer engineering, will be the next dean of the Hajim School of Engineering & Applied Sciences. Heinzelman will be the Hajim School's first female dean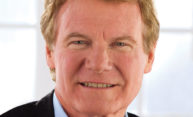 Wegman, who served as chairman-elect for the past year, will serve a five-year term as Board chairman and succeeds Edmund A. Hajim '58, who has transitioned to chairman emeritus.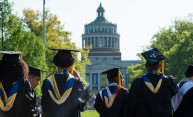 The University will recognize outstanding contributions of distinguished leaders, scholars and humanitarians by bestowing honorary degrees, Eastman Medals, Hutchison Medals, and awards for scholarship and teaching at this year's commencement ceremonies.