Tag: Andrei Seluanov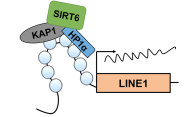 Biology researchers Vera Gorbunova and Andrei Seluanov report that the "jumping genes" in mice become active as the mice age when a multi-function protein stops keeping them in check in order to take on another role. A protein called Sirt6 is needed to keep the jumping genes—technically known as retrotransposons—inactive.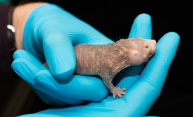 "Here at the University, the naked mole rat seems like it has been the Vertebrate of the Year for several years," said President Seligman.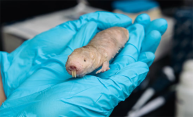 The biologists' focus on high molecular weight hyaluronan (HMW-HA) began after they noticed that a gooey substance in the naked mole rat culture was clogging the vacuum pumps and tubing.