Tag: Barbara J. Burger iZone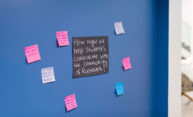 Julia Maddox, director of the new Barbara J. Burger iZone at Rush Rhees Library, talks about what stops many would-be innovators, and how the iZone's intentional design fosters creative thinking and actions.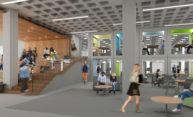 iZone, a new collaborative gathering point under construction at on the first floor of Rush Rhees Library, was created in response to undergraduate students' expressed desire for a collaborative space for innovation. It will perform triple duty as a program, a community, and a space and is slated to be open by fall 2018.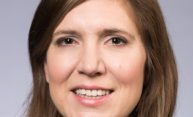 Maddox will play a pivotal role in the design of the collaborative, technology-rich space within Rush Rhees Library.