Tag: Dandelion Day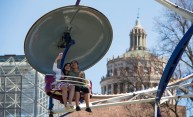 The weather could not have been better for this year's Dandelion Day celebration. Dandelion Day, one of the University's oldest traditions, is a day of music, food, and celebration as the spring semester winds to a close.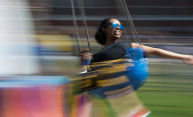 Aisha Mohamed '19 takes a ride on the carnival swings at the annual Dandelion Day celebrations marking the start of SpringFest Weekend. (University photo / J. Adam Fenster)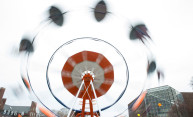 Students mark the end of the semester with Dandelion Day celebrations on the quad.