Tag: Rip Collins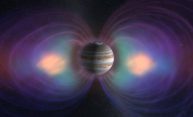 Liquid metallic hydrogen is not present naturally on Earth and has only been created in a handful of places, including the University of Rochester's Laboratory for Laser Energetics. LLE scientists are researching the properties of liquid metallic hyrdrogen to understand how planets both inside and outside our solar system form magnetic shields.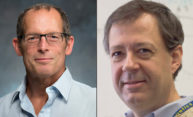 Gilbert "Rip" Collins and Riccardo Betti will help facilitate partnerships with the Laboratory for Laser Energetics and expand research in laser, high-energy-density, and fusion sciences.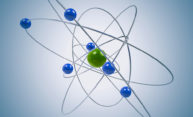 Gilbert "Rip" Collins, formerly of Lawrence Livermore National Laboratory, will lead a multidisciplinary initiative in Rochester to study how atoms behave at extreme pressures.