---
Renaissance for Math
Math is alive and well at Rochester.
As many alumni are aware, the future of the department became a matter of some public concern in the fall of 1995. At that time the Rochester Renaissance Plan, a blueprint for enriching academic life in the College, called for suspension of graduate enrollment in mathematics.
After a sweeping review of its graduate and undergraduate programs, and the establishment of programmatic links with faculty in other departments, math has re-emerged with new leadership and new energy--and with a reinstated, smaller, high-quality, Ph.D. program.
Under the banner of "Meliora Mathematica," and in keeping with the overall goals of the Renaissance Plan, the department has embarked on a number of new initiatives, including some in conjunction with other disciplines.
"We have developed especially close ties with physics and astronomy," says department chair Douglas Ravenel, citing for example a new mathematical physics seminar and a joint application for a federal grant to enrich graduate programs in both departments.
His department also is studying the possibility of initiating a master's program in financial mathematics.
Newly introduced on the undergraduate level, among other innovations, are a new one-on-one advising system and a recently developed software package for calculus courses, created collaboratively by faculty and students, that gives personalized assignments and immediate feedback on answers to problems. (One of the co-developers of the software, Professor Mike Gage, incidentally, was recently honored by the Mathematical Association of America, which singled him out for a distinguished teaching award.)
Perhaps the most significant developments can be seen in the department's Quest courses--eight of them in all. These include the two-year honors calculus sequence, which the department has been teaching since 1961, and which now attracts far more students than ever before. Part of the Renaissance Plan, Quest courses introduce students to the ways in which scholars build knowledge, in small groups that encourage collaboration between students and faculty. More than a quarter of the 343 freshmen and sophomores enrolled in Quest this year have chosen math courses.
Speaking of the Quest calculus courses, Ravenel notes that "traditionally, calculus is set up so that students attend lectures and then go to recitations, where they see problems solved by graduate and undergraduate teaching assistants." In Quest calculus, recitations are replaced by sessions where students do their own solving of tough problems, working on them collaboratively under the supervision of professors and teaching assistants. "These are very active sessions," Ravenel says. "Greater participation is required by everyone involved--but after one semester, the courses seem to be both successful and popular with our students."
President Jackson views all these efforts as supporting the larger goals set forth in the Rochester Renaissance Plan. "In a little more than a year, the math department has re-energized its undergraduate and graduate programs. And, equally important, it has cultivated synergistic relationships with a number of other departments," he says. "Computer science majors are now required to take a 'discrete math' course, for example. And the Department of Physics and Astronomy now asks all of its graduate students to take a graduate-level math course--which is just one of several cooperative ventures between the two disciplines.
"These connections contribute to a richer learning environment, which is exactly what the Renaissance Plan was designed to achieve."
---
Campus Gets Facilities Update
As part of the University's $74.5 million capital budget, the River Campus-- like other parts of the institution--is undergoing an aggressive program of facilities improvement.

Unlike the Medical Center, which last year saw the completion of an entirely new structure (the Ambulatory Center), no new buildings are going up. Instead, there has been a vast array of improvements--both large and small, readily apparent and invisible--to existing facilities.

"When President Jackson arrived, he made it a high priority to have the facilities assessed--to make sure that we didn't have a significant hidden financial problem in terms of deferred maintenance," says Ronald Paprocki '68, '86S (MBA), vice president for budgets and institutional planning. "The conclusion was that we did not have a 'mega-problem' as some other institutions do, although we had a backlog of issues that needed to be addressed."

In addition to continuing renovation of the River Campus residential halls and classrooms, the University has begun putting an additional $1 million annually into River Campus capital improvements and maintenance, and has established a long-term program of "preventive maintenance" as well, he says. Capital improvements recently completed or now under way include:
Continuing renovation of the residential halls. Gilbert Hall, following the precedent of Hoeing, Tiernan, and Lovejoy, is now being renovated. Improvements include a "front-door concept" that improves pedestrian traffic, lounges on each floor, wood accents to soften the concrete walls, and much more electric power to each room.
Landscaping of the Residential Quadrangle.
Installation of ResNet, which provides Web access from students' own rooms.
Continuing improvements to College classrooms--all 77 of which have been touched in one way or another by the renovation over the past several years.
Installation of a new, state-of-the-art electronic information system to put the University library collections, and worldwide resources, at the fingertips of Rochester scholars (see below).
Among future improvement projects is much-needed refurbishment, to begin this summer, of the seats in Strong Auditorium.
---
University Moves One Step Closer to a 'Virtual' Library
The University libraries have boldly gone where no libraries have gone before, with a new information system called "Voyager."

The $1.5 million system breaks new ground in the amount of information it offers on line to students and faculty, and the attractiveness and ease of use of the visual display on their computers.

Its cutting-edge features offer:
More "connectivity" than ever before. Voyager can search the catalogs of other libraries as well as online sources of information, such as Web sites.
Access to more than 1.5 million books, documents, and other items in the University's libraries.
More references: The tables of contents of some 30,000 books in the University's collections are now included in the records, making it possible for the first time, for example, to find a chapter or an essay in a book, even when you don't know the title of the book.
Unprecedented flexibility to tailor searches, from wide-ranging explorations of a topic, to focused, pinpoint searches for specific information.
To visit the Web site, you can use this address: http://groucho.lib.rochester.edu.
---
Eastman Marks Its 75th
How do you celebrate 75 creative years? With lots of friends, music, and a big birthday cake, of course--which is exactly how the Eastman School began its 75th anniversary festivities last fall.

A weekend of concerts, receptions, lectures, and panel discussions was kicked off the night of Friday, October 24, with the lighting of some 900 new bulbs along the marquee of the Eastman Theatre. The building now looks largely as it did 75 years ago, thanks to the restored marquee and new halogen lights that illuminate 23 flags along the freshly cleaned facade. It's all part of a $7.5 million renovation of the school and theatre that's still under way.

The climax came on Saturday night, before an audience of 3,000 in the Eastman Theatre, with the cutting of an enormous birthday cake in honor of the 100th birthday of the late Howard Hanson, director of the school from 1924 to 1964. (No one spilled any crumbs on the new carpet, however: Partygoers were ushered into reception areas where they munched on frosted cupcakes topped with chocolate coins bearing the Eastman logo.)

As the Review went to press, the Eastman community was looking ahead to the next major anniversary event in March: a performance by the acclaimed Ying Quartet (see About That String Quartet . . .) and pianist Nelita True commemorating 75 years of music at Kilbourn Hall.
---
With Size Factored In, Rochester Ranks 12th
A new, sophisticated analysis of research productivity at leading institutions across the country--one that accounts for differences in institutional size-- places Rochester twelfth among private universities.

This finding is contained in The Rise of American Research Universities by Hugh Davis Graham, a Vanderbilt professor, and Nancy Diamond, an administrator at Goucher College, published this year by Johns Hopkins Press.

The authors used a number of criteria to measure research productivity--including publications, fellowships, and federal research and development obligations--across the disciplines in the sciences, social sciences, and humanities. Subjective reputational survey data was not used.

The size of the nation's private and public universities then was factored in. "Controlling for institutional size, this study highlighted the exemplary performance of faculty at a number of previously overlooked smaller institutions," the authors said.

Many national rankings have been based on subjective reputational surveys, and these have been "biased toward large programs and prestigious institutions," the authors noted.

A central premise of The Rise of American Research Universities is that "new research universities did emerge after 1945 to successfully challenge the hierarchy of traditional elites." The University of Rochester is identified as second among the "rising" private institutions identified through the authors' methodology.

"The University of Rochester historically has been one of the smallest national universities, and we know that our compact size--in which we see some truly outstanding features for our students and faculty--also has worked against us in rankings," said President Jackson. "That's inevitable, and we live with it because the benefits we gain from our size are invaluable. But it's nice to see a study that takes size into account."

Jackson noted, as another example, that a recent article in PS: Political Science and Politics had also found that size skews rankings. The University's political science department, ranked eleventh in a National Research Council ranking of doctoral programs, came out first when the article's authors controlled for size.
---
Grad Programs Among the Best, says U.S. News
As Rochester Review was going to press, U.S. News & World Report's 1997 rankings of "America's Best Graduate Schools" were announced.

In these newest rankings, the Eastman School of Music placed first in graduate music programs in the country. The school outranked Indiana University and Juilliard, which tied for second place. (In 1994, the last time the survey was done, the three schools had tied for first place.) Only schools offering the master of music degree were ranked.

The William E. Simon Graduate School of Business Administration moved to 20th among graduate business schools, up from 23rd in the last previous ranking.

The School of Engineering and Applied Sciences' graduate programs ranked among the top 50.

Other Rochester graduate programs mentioned as among the best in the country, in a new 175-page guidebook published by U.S. News and based on a 1995 survey, are political science (9th), nursing (14th), and economics (15th).
---
Search Committee Formed for New Eastman School Head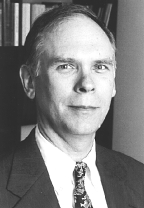 Undercofler

With James Undercofler '67E in place since January 1 as acting director of the Eastman School of Music, a search committee has been formed to assist in the selection of a permanent director to succeed Robert Freeman, who has resigned to head the New England Conservatory of Music.

As Eastman's associate director for academic affairs since 1995, Undercofler has overseen development of the school's innovative educational process, the Eastman Initiatives (see The Eastman Initiatives . . .). Founding director of the Minnesota Center for Arts Education, he was earlier director of the Educational Center for the Arts in New Haven, Connecticut.

The search committee, primarily made up of members of the Eastman faculty, is headed by Nelita True, professor of piano. "While completion of the search by the end of the current semester would be a bonus," says Provost Charles Phelps, "the most important idea is to find the best candidate possible, and hence issues of timing will remain secondary to the proper selection itself."

In a letter to Eastman alumni announcing Freeman's resignation, President Jackson spoke of his "visionary leadership" and "extraordinary efforts for the school" over the last 24 years. "He has been a steward not just of the school, but of the future of music in America. . . . As a result, the Eastman School has not simply remained one of the world's best music schools; it has broken new ground in considering how music education ought to be approached and what role music ought to assume in contemporary society."
---
Simon Dean Challenges Clinton on Entitlements and Productivity
In his 18th annual forecast of the U.S. economy, Charles Plosser, dean and John M. Olin Distinguished Professor of Economics and Public Policy at the Simon School, challenged President Clinton to confront two long-term issues that have been ignored by government policy makers: controlling Social Security and Medicare entitlements, and enhancing productivity.

Social Security and Medicare are two programs that pose the most serious challenges to our economic future, Plosser said, criticizing Social Security as the "world's largest, and perfectly legal, pyramid scheme." Combined with Medicare, he said, it has resulted in a large, systematic transfer of wealth from the young to the old. Plosser pointed out that under current conditions, the Social Security Trust Fund is expected to be bankrupt by 2030; the Medicare Trust Fund, he said, will become insolvent between 2000 and 2005.

"Since its inception, Social Security's viability has rested on the premise that there would always be many more individuals working and supplying funds than there would be retirees having a claim to those funds," he said. Unfortunately for the system, he explained, longer life expectancy and a declining birth rate have dramatically undermined its long-term health.

The challenge of enhancing productivity is not independent of controlling entitlements, he said. The more rapid the growth in productivity, the higher the wage rate and the more the working population will be able to support entitlement programs. "In fact," he said, "raising the productivity estimates by one percentage point in the long-range projections would probably keep Social Security solvent through 2070."
---
Engineers Have Their Week
How do you transport from Point A to Point B, safely and without damage, two ping pong balls and a golf ball?

Well, if you're a mechanical engineer, you take a small motor powered by a single AA battery, attach it to a mechanical system of your own devising, and enter it in the National Engineers Week design competition at Wilson Commons. Then you pray.

Other events of the February celebration--along with seminars on such eminently useful topics as academic strategies and career opportunities--were egg-racing, scavenger-hunting, and professor-dunking (this last starring chemical engineering faculty, whose game spirit, if nothing else, proved to be sturdily waterproof).

| In Brief | Research Notes | Rochester Quotes | Sports | ReView Point |

| UR Home | Review Contents | Mail |



Copyright 1997, University of Rochester
Maintained by University Public Relations
Last updated 11-13-2000 (jc)