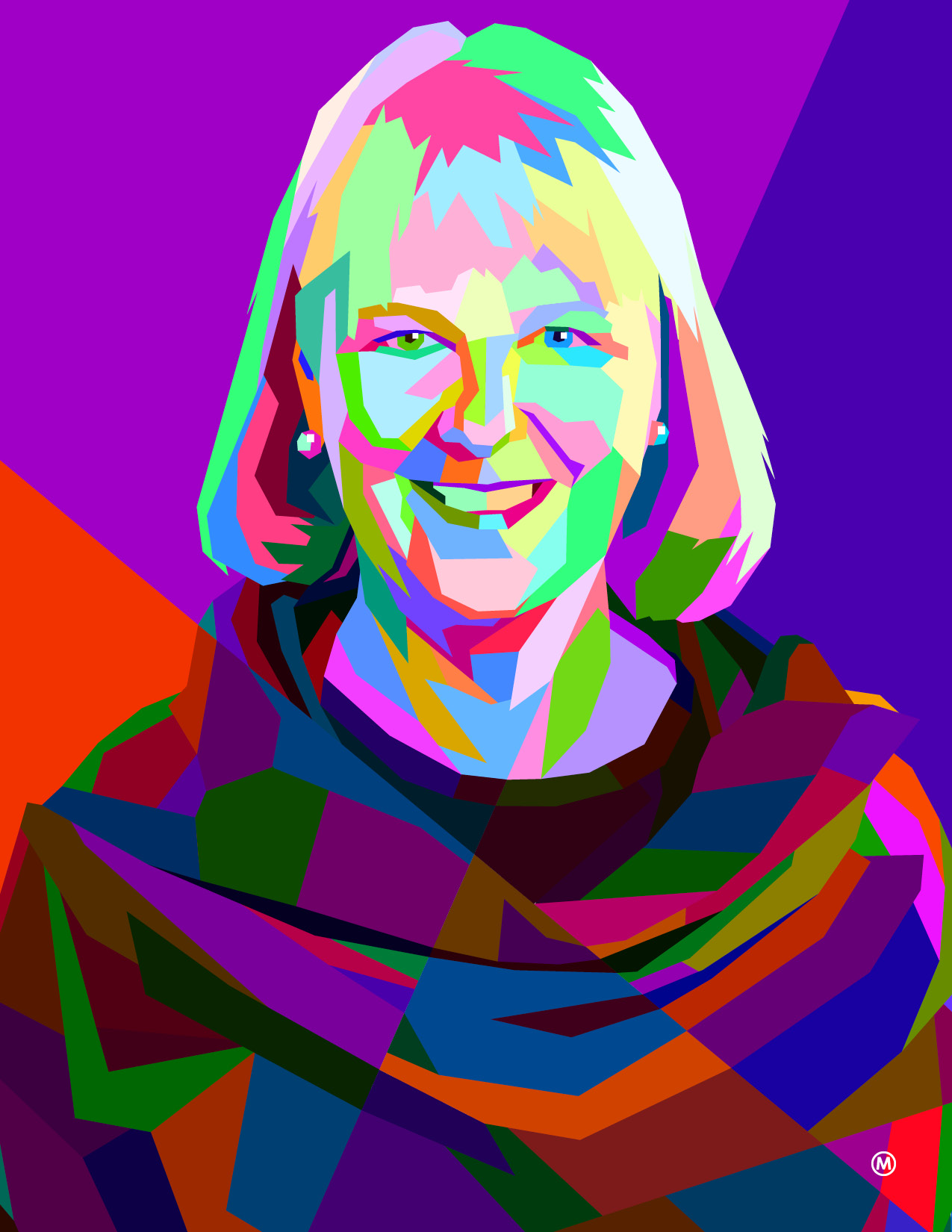 Successful real estate executive and community leader Amy Tait '85S (MBA) clearly benefited from a stellar education, including an MBA from the Simon Business School at the University of Rochester. But she also learned a lot from one of her lifelong mentors—her father, Norman Leenhouts.
Identical twins Nelson and Norman Leenhouts, both University of Rochester graduates, cofounded Home Leasing Corp. in 1967. Over the next three decades, the Leenhouts brothers turned their small family business into a $150 million empire headquartered at their own 14-story building, Clinton Square, in downtown Rochester. The company issued an initial public offering in 1994 and became Home Properties Inc., the first publicly traded real estate investment trust (REIT) in upstate New York.
After three years in management training and commercial lending at Chemical Bank, Tait joined the Home Leasing team in 1983. She had not intended to go into the family business, but after an enjoyable collaboration with her father, she found the streamlined acquisition process refreshing. She also enjoyed the travel and the creative aspects of restoring properties.
When Home Leasing became Home Properties in 1993 and went public the following year, Tait continued to serve as executive vice president until 2001. She then became director and chairman of the Home Properties Real Estate Investment Committee until 2012, while at the same time planning and preparing for her next venture.
Under Tait's leadership, the company prospered and grew in total market capitalization to more than $6 billion. In October 2015, Lone Star Funds, a private equity firm, bought Home Properties for $7.6 billion.
"I had the benefit of working side-by-side with my father for over three decades. We thought a lot alike and agreed on almost every business decision. He exemplified servant leadership, and our employees and investors were always placed first. Being fair, considerate, and ethical was just our natural way of working."

—Amy Tait
After stepping away from Home Properties in 2001, Tait enjoyed spending more time with her husband, Bob, and their two young children, Alex and Margaret. She also cofounded Broadstone Real Estate, LLC, with Bob and Norman. As chairman and CEO of Broadstone, Tait acquired, developed, and managed more than $2 billion in assets, and she oversaw the company's three highly successful REITs.
In December 2019, one of the REITs, Broadstone Net Lease Inc., announced plans for an initial public offering in 2020. In preparation for the IPO, BNI internalized management in February and finalized the acquisition of BNI assets for $375 million in cash, stock, operations partnership units, and performance incentives.
Tait now serves as chairman for Broadstone Net Lease Inc., and she is on the board of governors for the National Association of Real Estate Investment Trusts.
Tait lost her beloved father and mentor in 2017. Norman Leenhouts' legacy and her own will carry on for generations through their companies and the lives, work places, living spaces, and landscapes they improved and developed across North America.
Awards and Honors
Susan B. Anthony Promise Award
Simon School Distinguished Alumna Award
United Way Alexis de Tocqueville Award
Rochester Athena Award
Rochester Business Hall of Fame