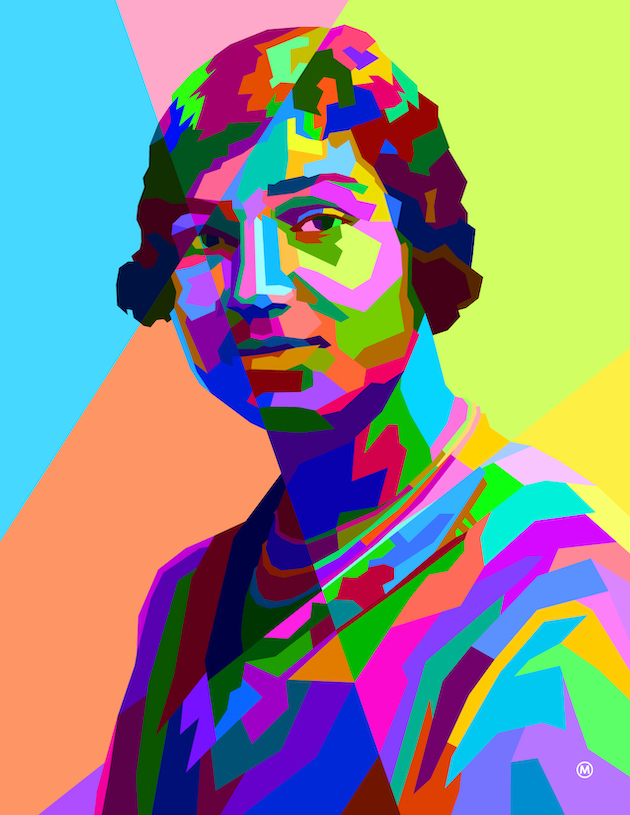 In 1879, the University of Rochester unveiled a striking marble bust of abolitionist, activist, and local legend Frederick Douglass. At the dedication, Martin Brewster Anderson, the first president of the University, spoke of his admiration and respect for Douglass, a man born into slavery who yet "raised himself to the level of the foremost orators, philanthropists, and emancipators of the day."
As friends and fellow abolitionists, Anderson and Douglass recommended and shared books, exchanged ideas, and engaged in lively discussions about the important issues of the day. University students would likewise gather in the library to discuss articles and ideas that appeared in the North Star, an antislavery newspaper written and published by Douglass in Rochester.
This steadfast support and recognition of the contributions and potential within the black community finally came to fruition in 1891, when Charles Augustus Thompson became the first African American man to graduate from the University. It took another 40 years for a woman to mark the same achievement. Beatrice Amaza Howard '31, '33 (MA) earned both a bachelor's and a master's degree at the University of Rochester.
Born in New Jersey on March 20, 1909, Howard moved to Rochester at the age of two with her parents, both graduates of Hampton Institute in Virginia. Howard enjoyed the benefits of integrated classrooms at East High School, and she graduated at the top of her class. She was able to afford her education at the University with the help of an academic scholarship, and she worked part-time and summer jobs rather than rely on her parents for financial support.
Howard excelled in her college studies and, in 1931, she became the first African American woman to graduate from the University of Rochester, earning a bachelor's degree in math. She carried on at the University to achieve her MA in education in 1933.
She participated in many college activities and sports, including baseball, basketball, hockey, and Zeta Phi Beta, a traditionally Black sorority. In later years, Howard did not recall experiencing any racial prejudice at the University.
After graduating, Howard spent most of her career in Baltimore, teaching math and other subjects in public schools. In 1943, she married Abraham Hall, who died three years later. She outlived him by 50 years, dying in Macon, Alabama, in 1996.