American social and political activist under the Carter administration. The first woman to serve in the White House as a presidential assistant.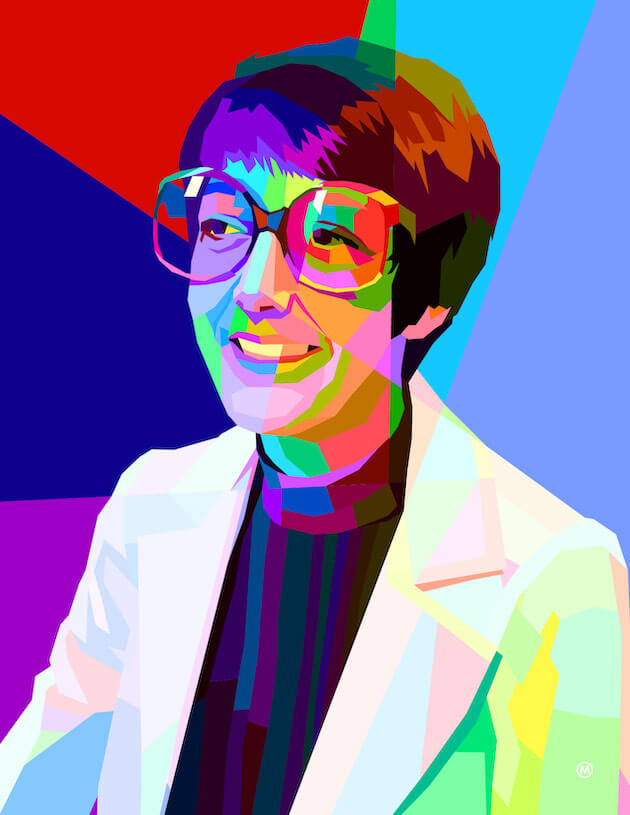 Midge Costanza made US history in her role as assistant to the president for public liaison in the Carter administration. Never before had a woman served on the senior White House staff, positioned just outside the Oval Office, with unprecedented access to the president.
As forthright as she was passionate in her convictions, Costanza made the most of her opportunity in the White House. She advocated for women's rights, freedom of choice, LGBT rights, AIDS research, and other controversial issues.
Costanza spoke her mind with courage, often in direct opposition to the president's views and policy decisions. In this, she ran afoul of the so-called "Georgia Mafia," which was a network of advisors from Carter's home state who were chosen for their loyalty to the president.
As a result, Costanza became a lightning rod for criticism and dissent in the White House and in the press. She paid a steep price for her candor, as outspoken women often do.
"The White House should be the president's window to the nation, a place where the people can voice what they want, what they feel and what they need."

—Midge Costanza
Costanza was born to Sicilian immigrants in LeRoy, New York. Her father owned Costanza's Italian Sausage, a butcher shop in Rochester. Without the means or benefit of a college education, Costanza went straight into politics.
She joined several statewide campaigns, including Robert Kennedy's senatorial run. She became vice-chair of the Monroe County Democratic Committee in 1966.
Costanza went on to win a seat on the Rochester City Council by a landslide. With a majority of votes, she expected to become mayor, in keeping with tradition. Instead the council appointed a man to the position and made Costanza "Vice Mayor."
One year later, Costanza made a bid for the House of Representatives. Although she lost that election, she gained a friend in Georgia governor Jimmy Carter. She became cochair of Carter's presidential campaign in New York. She was instrumental in helping him win the presidential primary in the state and, ultimately, secure the nomination at the Democratic National Convention in 1976.
Once elected, Carter made good on his campaign promise to appoint a woman to his White House staff by bringing Costanza on board.
In her 22 months at the White House, Costanza did her best to be a "window on the nation." She challenged the president's viewpoint and policies on gay rights, access to abortion, and the Equal Rights Amendment. In doing so, Costanza found herself relegated to the outermost ring of the president's inner circle.
The press began to single Costanza out, reporting on controversy and dissention among White House staff rather than the issues at hand. At that point, Costanza did what she deemed best for the nation and her president. With regret, Carter accepted her resignation effective September 1, 1978.
Costanza moved to southern California and carried on campaigning for Teddy Kennedy, Senator Barbara Boxer, Congresswoman Lynn Schenk, and others. She tried her hand at documentary filmmaking as vice president of Alan Landsburg Productions, and she managed actor and activist Shirley MacLaine's Higher Self seminars.
In 2003, San Diego State University created the Midge Costanza Institute for the Study of Politics and Public Policy, designed to educate young people on the importance of involvement in government and public service.
Costanza passed away in March 2010. She was inducted posthumously into the San Diego Women's Hall of Fame in 2011.