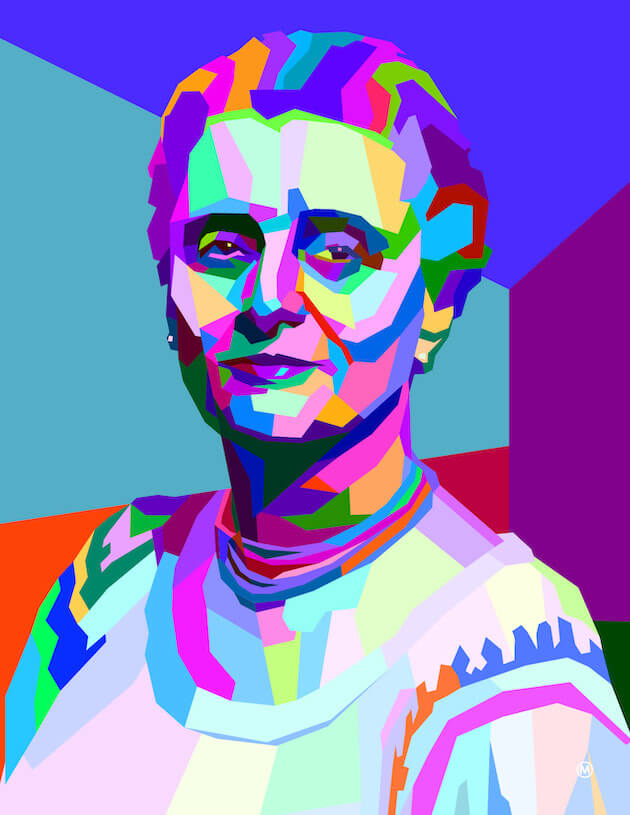 Mary Calderone '39M (MD) was known as "the grandmother of modern sex education," and she devoted her life to reproductive health care.
As a school physician, Calderone saw children woefully unprepared for adolescence, with no sexual education, literature, information, or even discussion about sex, as well as zero access to birth control. Calderone realized these shortcomings in the educational system could lead to unwanted pregnancy and the spread of sexually transmitted diseases.
Calderone thus joined the Planned Parenthood Federation of America, an organization providing birth control to young people. However, she insisted that simply "handing out contraceptives was not enough." As the organization's medical director, Calderone fought to establish sex education in public schools across the nation.
Calderone identified the crux of the issue: America's puritanical view of sexuality as something dirty or shameful. At the age of 60, Calderone stepped up in mainstream media to share her perspective on sex as a normal, healthy, and essential part of life.
"I don't want to control anybody's mind or anybody's heart—I just want to help free people from the concept of sex as evil instead of a gift from God."

—Mary Steichen Calderone
The daughter of renowned photographer and filmmaker Edward Steichen, Calderone grew up surrounded by artists and bohemians in Europe. At the start of the First World War, Calderone's parents sent her to live with their friend Leopold Stieglitz, a doctor in New York City. Calderone's interest in medicine began while accompanying Dr. Stieglitz on his hospital rounds.
Calderone studied pre-med at Vassar College and achieved a degree in chemistry in 1925, but she longed for a life in the theater. Unfortunately, neither her acting career nor her first marriage worked out. On top of it all, Calderone sadly lost her daughter to pneumonia.
Still grieving, Calderone decided to make a change in her life. She enrolled in the University of Rochester School of Medicine and Dentistry. She graduated in 1939 at the age of 35 and went on to obtain a master's degree in public health from Columbia University in 1942.
Calderone worked for several years as a school physician in Great Neck, New York, where she recognized the great need for sex education in classrooms.
In 1953, Calderone became medical director for Planned Parenthood and pressed the issue with the American Public Health Association (APHA) and the American Medical Association (AMA). In 1959, the APHA agreed to include sex education as part of a comprehensive health program in public schools. The AMA followed suit in 1964, overturning a policy that barred physicians from providing information on birth control.
In addition, Calderone founded the Sex Information and Education Council of the United States (SIECUS), an organization aimed at creating social change through sex education. As SIECUS president, Calderone lectured and spoke widely on the subject of sex and sexuality.
Calderone also wrote several books to help parents talk to their children about the sex education, including The Family Book about Sexuality and Talking with Your Child about Sex.
In 1982, Calderone stepped down as president of SIECUS at the age of 78 to teach human sexuality at New York University.
Awards and Honors
Browning Award for Prevention of Diseases
Margaret Sanger Award from Planned Parenthood Federation of America
Lifetime Achievement Award from the Schlesinger Library of Radcliffe/Harvard College
The Award for Human Service from the Mental Health Association of New York
National Women's Hall of Fame inductee