University of Rochester alumnus. Ophthalmologist and tennis professional. She is the first and only transgender individual to play in both the men's and women's tournaments in the US Open.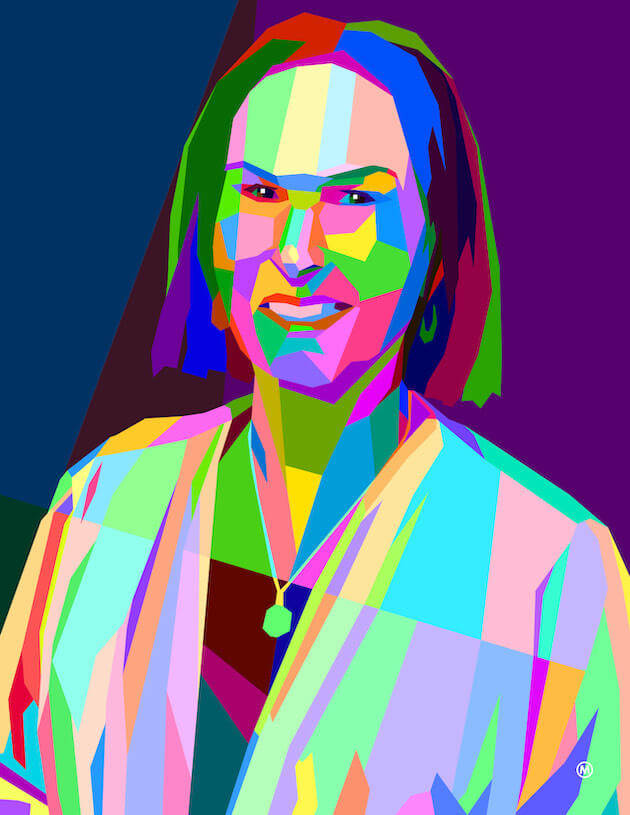 On the surface, Renée Richards '59M (MD) seemed like a happy, well-adjusted kid from the Forest Hills neighborhood of Queens, New York. She did well in school and excelled in sports, particularly tennis. She also fit in with her friends and peers. But from the age of nine, she felt like she was different.
Richards grew into an all-American teenager of exceptional intellect, talent, and athleticism. She attended Yale University and became captain of the men's tennis team, where she perfected a powerful left-hand serve.
The child of two physicians, Richards went on to study medicine at the University of Rochester, graduating in 1959 with a specialization in ophthalmology. She interned at Lenox Hill Hospital and completed residency at the Manhattan Eye, Ear, and Throat Hospital.
All the while, Richards played competitive tennis, appearing in the US Open several times between 1953 and 1960 and reaching the semifinals in 1972.
Richards often struggled with her sexual identity, and privately adopted the name Renée, meaning rebirth. Eventually, Richards identified publicly as a woman, and would become the first and only transgender individual to play in both the men's and women's tournaments in the US Open.
"I became a professional tennis player, hoping that I could help raise awareness about transsexuals. Some players were against me going on the women's tennis tour."

—Renée Richards
During her internship in New York City, Renée began to assert herself. Following her residency, Richards enlisted in the Navy to complete her medical training. She won the All-Navy Championship in men's singles and doubles tennis while in the service.
After leaving the military, Richards could no longer tolerate the closet. She began receiving hormone injections and lived as a woman in Europe, making plans for gender reassignment surgery in Morocco. Seeing conditions at the clinic, Richards retreated to New York.
She met and married Barbara Mole in 1970. The couple had a son two years later and divorced in 1975. That same year, Richards underwent multiple surgeries to complete her transition.
After moving to California, Richards began competing in local tennis tournaments. She then braved angry protests, barbs, and boycotts to play competitive tennis on the women's circuit.
The United States Tennis Association (USTA) took action, instituting a chromosome test to qualify participants by their gender at birth. Richards refused to take the test, disqualifying her from play. Instead she sued the USTA for gender discrimination and won.
The New York State Supreme Court found the test "grossly unfair, discriminatory and inequitable, and in violation of her rights." Richards went on to compete in the 1977 US Open, and though she lost the competition, she broke new ground in transgender rights, the reverberations of which can be felt to this day.
Richards had a long career as one of the world's leading strabismus surgeons, correcting the eye muscles in cross-eyed children. She was surgeon director of ophthalmology and head of the eye-muscle clinic at the Manhattan Eye, Ear, and Throat Hospital. She completed fellowships at Columbia Presbyterian Hospital and the Universities of Oregon and Iowa.
Awards and Honors
All-Navy Tennis Championship
New York State clay-court title, 1964
Ranked sixth nationally in USTA men's 35-and-over division, 1972
National Gay and Lesbian Sports Hall of Fame inaugural class
Tennis racquet donated to the Museum of American History, Smithsonian Institution