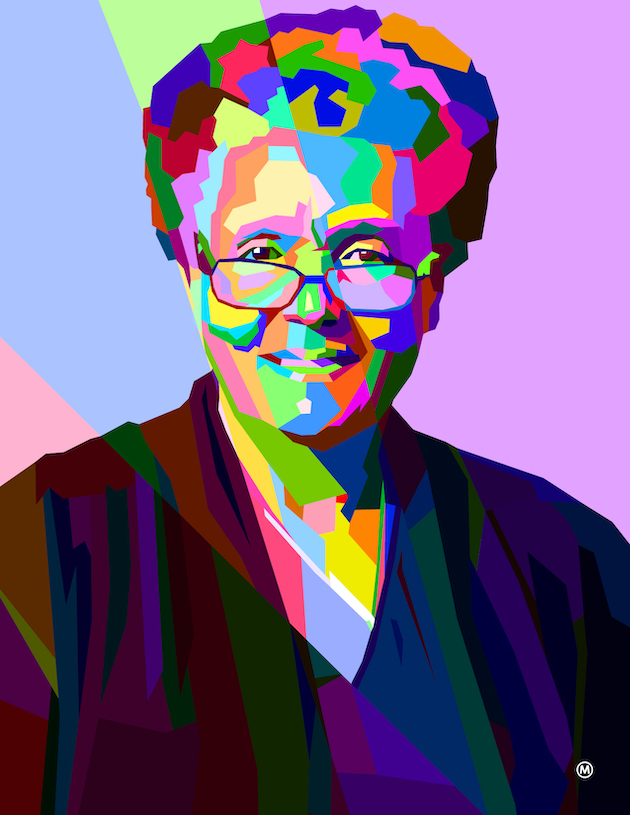 As a spiritual woman and dedicated physician, Ruby Belton '72M (MD), '74M (Res) believes she was put on this earth to heal people. From the age of six, that's all she has ever wanted to do.
Growing up in Mississippi, Belton watched her young mother struggle to care for herself and her nine children. They were in the South at a tumultuous time and had no insurance, no regular checkups, and no health care of any kind. Belton's family went to a doctor only when absolutely necessary.
These conditions spurred Belton's childhood resolve to become a doctor. That ambition continued throughout her undergraduate studies at Jackson State College. She went on to attend medical school with the help of a Macy's Foundation fellowship. And in 1972 Belton became the first African American woman to graduate from the University of Rochester School of Medicine and Dentistry.
When she became a resident, Belton first bought health insurance for her mother. She then served a medical and surgical residency at Strong Memorial Hospital and completed her radiological residency at Rochester General Hospital as co-chief resident. As a board-certified radiologist, Belton specialized in breast cancer imaging and diagnosis while strongly advocating for regular mammograms.
"Patients coming in for mammograms complain to our staff because getting the posterior views of the breast can be uncomfortable. I tell them, 'Stop complaining. You want the posterior view because that's where the cancer is.' It's about education."

—Ruby Belton
Belton later cofounded Physicians and Laypersons Educational Associates (PLEA) of Greater Rochester, New York, with her son, Douglas Belton Jr. '04M (MD), a fellow radiologist. The first multigenerational African Americans to graduates from the medical school, the Beltons bring together medical specialists and health care professionals to share life-saving information with laypeople and breast cancer patients.
PLEA seminars take place at Locust Hill Country Club in Pittsford. The people most in need of information, those fighting breast cancer, were slow to participate at first. The Beltons quickly took steps to make the event and seminars more inclusive and affordable to all, especially underserved and under-represented communities.
Patients now pay only what they can afford, and PLEA takes care of the rest, funding more than 50 percent of participants who otherwise could not attend. The events give patients of all walks of life a welcoming and safe place to ask questions and enjoy themselves.
Belton stresses the importance of education and prevention, insisting, "There is no value anyone can place on the knowledge of how to avoid certain cancers and improve your prognosis once you're diagnosed."
Belton's career in medicine spans 47 years of breast cancer imaging, detection, and interventional procedures. She also has specialties in gastrointestinal and gynecological radiology and the interpretation of genitourinary imaging. She has held leadership positions at Unity Hospital, Rochester General Hospital, and several UR Medicine facilities. Belton and her husband of 46 years, Douglas Belton Sr., also have a daughter, Shayla Belton, a veterinary doctor.