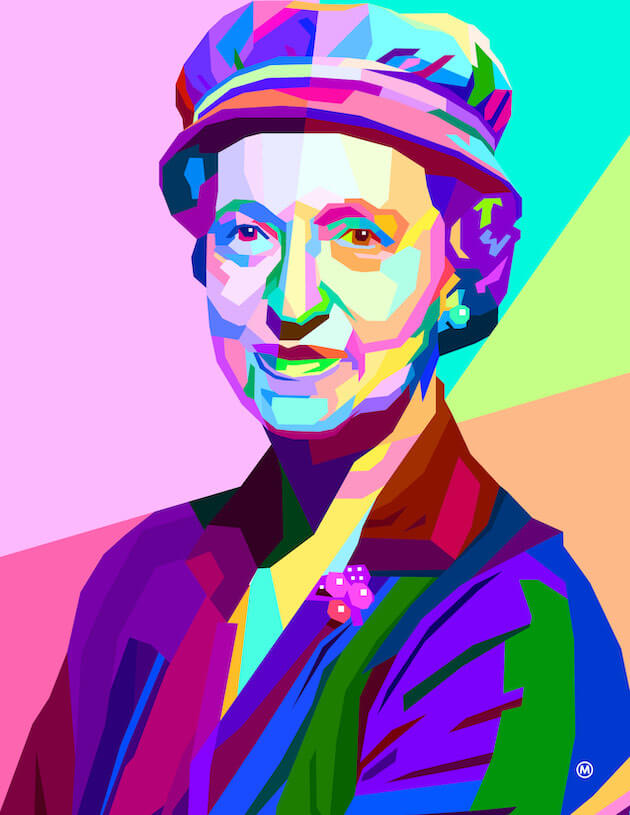 In a career spanning 30 years at the Foreign Policy Association, Vera Micheles Dean informed public opinion and international policy with her insightful and unbiased work.
Dean always emphasized the great responsibility held by the United States as a world power. She advocated for reason, understanding, and peaceful diplomatic relations with all nations—even those that differ from Western democratic values.
In 1953, Dean's piece in the New York Times condemned the "pitiful inadequacies" attributed to governments and peoples "who do not measure up to the standards of life or conduct" in the United States. Dean reminded her readers of a not-so-distant US history marred by rebellion, war, slavery, and oppression. It took centuries of bloodshed, after all, to achieve some semblance of equality, freedom, and democracy right here in America.
Dean understood that a nation's unique history, culture, geographic location, natural resources, political climate, and other variables determine the pace and direction of its development.
"Instead of insisting that every people, irrespective of its historical experience, must adopt the institutions we define as democratic, or else be labeled totalitarian, let us study the political way of life of others. Let us seek to identify those elements in their history which may gradually bring about improvements in human relations."

—Vera Micheles Dean
As a child, Dean witnessed firsthand the dire circumstances and inequities that gave rise to the Bolshevik Revolution. When the Soviets seized power of Russia in 1917 in the name of "peace, land, and bread," the Micheles family fled their affluent life in St. Petersburg to Finland and later Copenhagen. Vera traveled on to Boston alone at the age of 16 and stayed there with a guardian.
Already fluent in Russian, English, and French, Dean enrolled in Radcliffe College. She graduated Phi Beta Kappa in 1925 and went on to obtain her master's degree at Yale University in 1927. She returned to Massachusetts to study international law and relations at Harvard University, earning her doctorate in 1928. After a move to New York City, she began her work in foreign policy.
As director of research at the Foreign Policy Association, Dean wrote, commissioned, and edited material of great value to the public and our international policy makers. She authored several influential books, including The Four Pillars of Peace (1946), Foreign Policy without Fear (1954) and Builders of Emerging Nations (1961).
As a sought-after advisor and consultant, Dean joined the founding US delegation to the United Nations, and she worked as a United Nations correspondent to India. What's more, she did all this while raising two children on her own after the untimely death of her husband, William Johnson Dean.
Dean also had extensive teaching credentials, having taught foreign policy at Barnard College, Harvard University, and Smith College. She joined the University of Rochester to direct the Non-Western Civilization program from 1954 to 1961. Dean's work had a lasting impact on the University's educational programs in history, political science, and economics.
In 1962, Dean accepted a position at New York University's Graduate School of Public Administration, and she remained a valuable part of the faculty there until 1971.
Awards and Honors
French Legion of Honor
Jane Addams Medal for Distinguished Service