I hold an appointment as an Assistant Professor in the University of Rochester's Department of Religion and Classics.
I teach introductory and upper level Classical Civilization classes on a number of different aspects of ancient Greek and Roman history, as well as the occasional upper level Greek and Latin language class.
To date, my own research has focused heavily on the economic and social history of the Roman world, and in particular on the economic strategies of urban artisans in the Roman Empire during the late Republican and early Imperial periods (133 BCE–235 CE). My recent book, Roman Artisans and the Urban Economy (Cambridge University Press, 2016), draws inspiration both from contemporary economic theory and from studies of urban economies in early modern Europe in order to provide new interpretations of the ancient evidence for key aspects of Roman economic life.
CURRENT CLASSES (FALL 2019)
Introduction to Classical Antiquity (with N. Gresens) (CLA 101)
History of the Ancient Roman World (CLA 121 / HIS 121)
UPCOMING CLASSES (SPRING 2020)
Ancient Greek and Roman Historiography (CLA 220 / HIS 296)
The Greeks and the Persian Empire (CLA 224 / HIS 2xx)
See my COURSES page for course descriptions.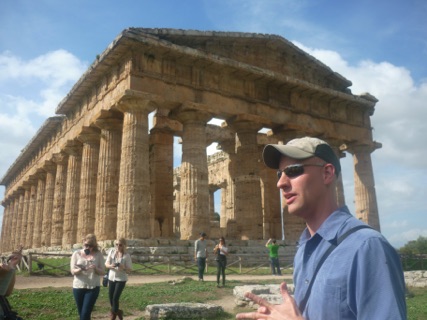 Cameron Hawkins | University of Rochester