Making their mark: Meet the Class of 2019
A look at just some of Rochester's graduating students who make our communities and world Ever Better.
Commencement 2019: This is one in a series of stories marking the 169th Commencement ceremonies of the University of Rochester.
Kharimat Alatise
Ready to mentor 'students like myself'
A biomedical engineering major and first-generation student from Hartford, Connecticut, Kharimat Alatise '19 is ready to pursue her doctorate and become a professor. "I've had many great professors, but none that look like me. I want to be a role model to first-generation and minority students."
Suman Kumar
Engineering an international career path
In his four years at Rochester, Suman Kumar '19 has attended a half dozen international development conferences; met several influential world leaders, diplomats, and Nobel laureates; rebuilt two schools destroyed by an earthquake in his native country of Nepal; and still managed to complete a rigorous curriculum in mechanical engineering.
Gillian Gingher
Finding a place of her own at Rochester
Gillian Gingher '19 didn't want to attend the University of Rochester for one simple reason: her parents did. But in four years, this double major in art history and business has found her own way. Her next step will be graduate school, where she will pursue a master of architecture degree. "I care deeply about the housing crisis in the United States and want to make sure people understand that shelter is a necessity of life. There's no reason people should be homeless."
Nik Angyal
Tops in the lab and on the soccer pitch
Nik Angyal '19 had two passions in high school: chemistry and soccer. He graduates from Rochester at the top of his class in both. The New York native graduates with a 3.99 grade point average in chemical engineering and helped lead the men's soccer team to the NCAA Final Four while being named Academic All-America Team Member of the Year.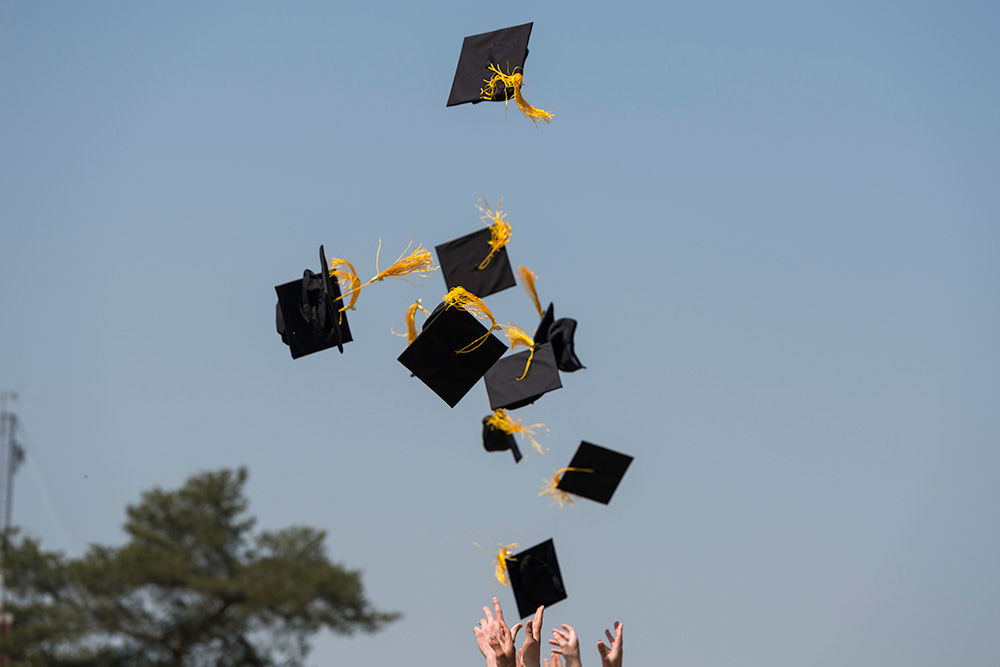 Listen to the Quadcast
Graduates share memories, look ahead
As Rochester prepares for its 169th Commencement, four graduating students talk about their aspirations for the future and share some of their favorite memories as members of the Class of 2019. From favorite professors to landing the dream job, Class of 2019 members Gillian Gingher, Gabriel Guisado, Beatriz Gil, and Benton Gordon use this memorable milestone to look ahead.
Muhammad Miqdad
Finding the 'missing piece' in social entrepreneurship
Muhammad Miqdad '19 is graduating with a degree in chemical engineering, but his four years at Rochester are leading him to a future focused on entrepreneurship, connecting the dots between technology, business, and social good as a business development executive for a start-up working to provide clean drinking water to families in developing countries.
Hannah Dick
Two degrees for a student with music on her mind
Hannah Dick '19, '19E knew she wanted to pursue a college degree in music. But that wasn't all. Graduating with dual degrees in percussion and brain and cognitive science, she plans to use music to help people, starting with a Fulbright grant to Sweden to study music and pedagogy.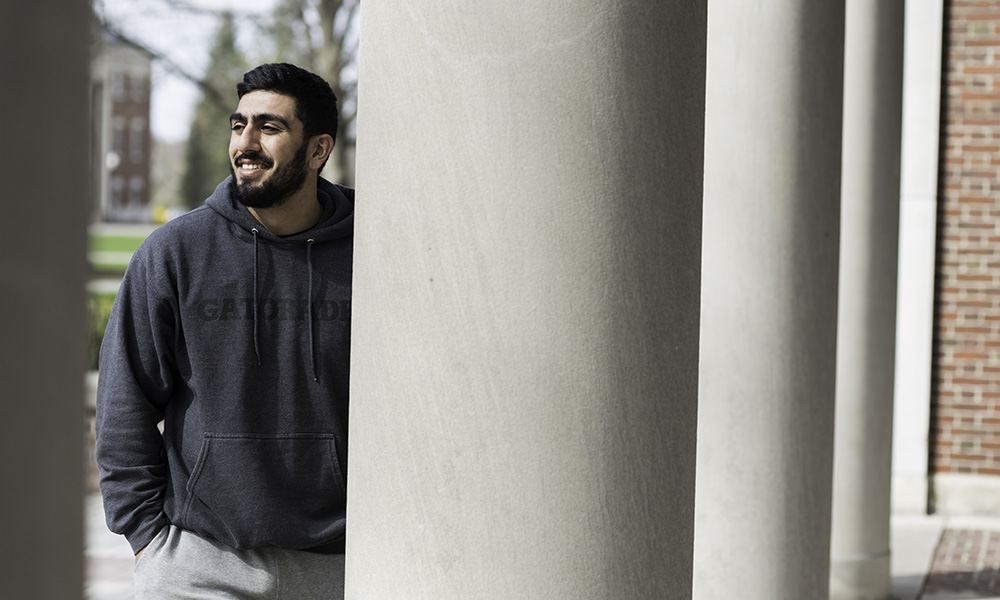 Bobby Gerami
Following in his brother's footsteps—and making his own mark
When Bobby Gerami '19 was a high school junior, he flew from Los Angeles to Rochester to visit his brother, Kevin Gerami '17. It was an eye-opening experience."The cluster program really enticed me," he says. "Many colleges make you do a lot of general requirements your first two years, but here you can start your degree as soon as you want."
Alex Johnson
Carillon strikes a chord for senior physics major
A native of northern Texas, Alex Johnson '19 was captivated when a Meridian leading him on a campus tour nonchalantly declared that any student could play "the bells." The bells refer to the Hopeman Memorial Carillon, an instrument made of 50 bronze bells and located in the tower of Rush Rhees Library. "I don't know if that's what made the decision for me to attend Rochester," says Johnson, who was drawn to the University's strong programs in the sciences and music. "But in hindsight, it was one of the best things."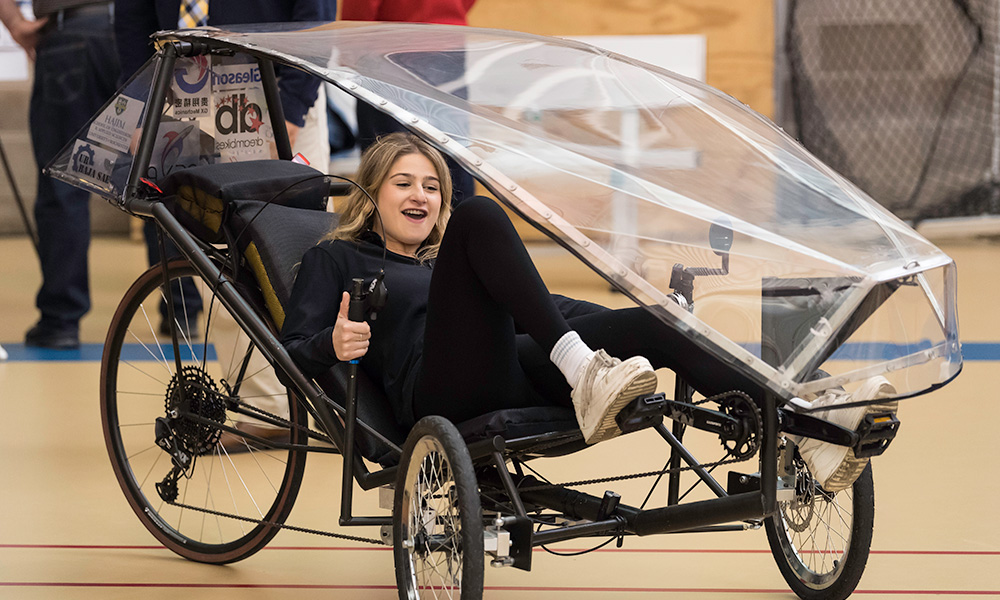 Design Day
Student engineers show off final projects
From human-powered vehicles to assembly lines more friendly to workers with disabilities, the graduating students from the Hajim School of Engineering used their senior capstone projects to bring their work in the classroom to real clients with design challenges.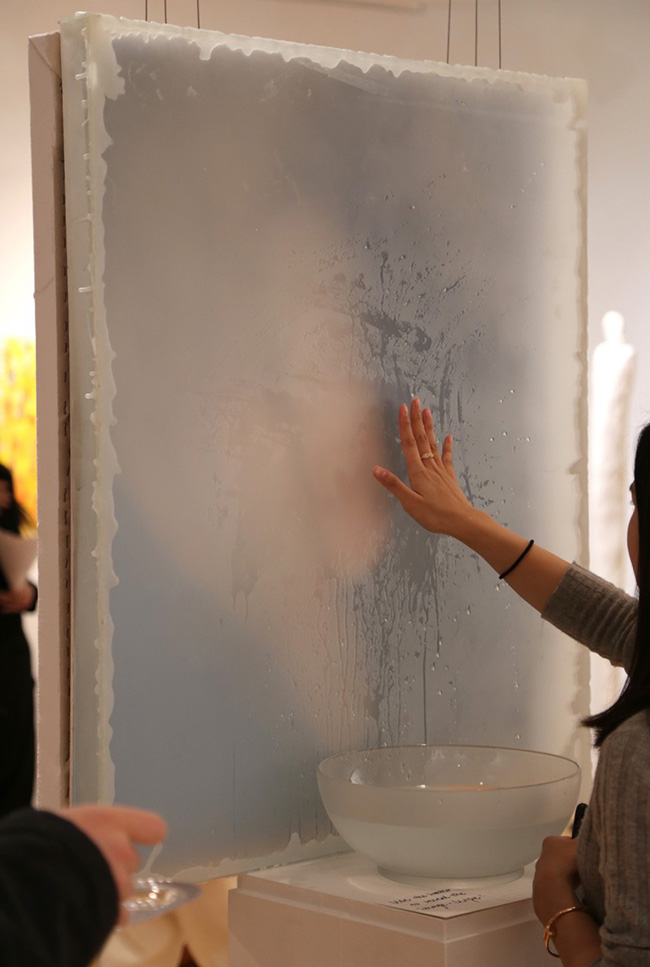 Studio arts
Graduates put on a show
This year's graduating seniors from the Department of Art and Art History launched installations incorporating a variety of media, including found objects, print media, and sculpture, exploring themes such as interpersonal relationships, environmentalism, and emotional expression.