Anne Stiles Discusses Rewriting the Rest Cure in The Secret Garden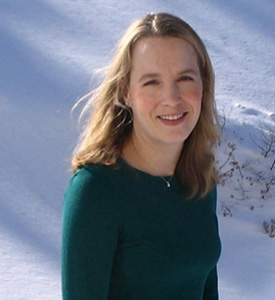 TIME, DATE, AND PLACE: 7:30 p.m., Wednesday, Nov. 14, in the Hawkins-Carlson Room of Rush Rhees Library on the University of Rochester River Campus.
WHAT: Anne Stiles, an expert on the intersection between science and literature during the Victorian era, presents the Neilly Lecture, "Rewriting the Rest Cure in Frances Hodgson Burnett's The Secret Garden."
Stiles is an assistant professor of English and director of medical humanities at Saint Louis University. She is the author of Popular Fiction and Brain Science in the Late Nineteenth Century (Cambridge UP, 2012) and the editor of Neurology and Literature, 1866-1920 (Palgrave, 2007).
Her current project, Rewriting the Rest Cure: Women Writers and Alternative Therapies, 1870-1920, explores Silas Weir Mitchell's rest cure and women writers' responses to it, particularly women who favored alternative healing traditions such as Christian Science, spiritualism, and homeopathy. Writers like Frances Hodgson Burnett, L.M. Montgomery, and Elisabeth Stuart Phelps wrote bestselling fiction that promoted their alternative therapies of choice, and channeled popular discontent surrounding mainstream treatments for anxiety and depression. Such writings also suggest that the late-Victorian conflict between mainstream and alternative medicine involved a battle of the sexes, pitting medical men against women steeped in occult traditions.
Stiles' talk is part of the yearlong Neilly Series, which is supported by the Andrew H. Neilly and Janet Dayton Neilly Endowment, and the River Campus Libraries.
ADMISSION: Free and open to the public. Free parking is available in Library Lot.
FOR MORE INFORMATION: Call 585.275.4461.