Psychologist Andrew Elliot Wins Top Personality Research Award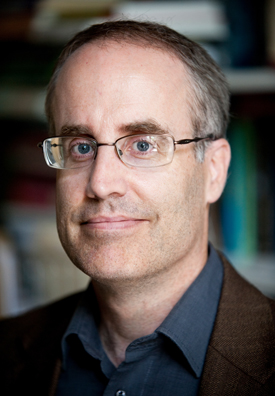 Andrew Elliot, a professor of psychology at the University of Rochester who studies human motivation, parenting, achievement, and social connection, has been awarded the 2013 Diener Award for outstanding contributions to the field of personality psychology.
The only mid-career award in personality psychology, the Diener Award is given by the Society for Personality and Social Psychology, the premier professional organization in the field, and will be presented during the society's annual convention in Austin, Texas, Feb. 13-15. The prize includes a $1,000 honorarium.
"Dr. Elliot has made significant and substantial contributions to personality/social psychology," wrote the selection committee. "His research on approach/avoidance motivation has fostered renewed excitement about classic theoretical questions. His work in this area has clear and far-reaching implications for research in emotion, clinical psychology, developmental psychology, educational psychology, industrial/organizational psychology, and sport and exercise psychology."
Noting Elliot's three prior career awards, the committee concluded that his research "reveals a rare combination of theoretical depth, empirical rigor, methodological acumen, and deep interest in questions that matter to the world at large."
Elliot joined the University in 1994, after completing his doctoral training at the University of Wisconsin in Madison. Elliot has authored more than 170 studies and was ranked first for career-stage impact in social psychology by a 2010 study of citation rates. He has served as editor or associate editor for numerous journals, including Emotion and Psychological Science.