Professors Honored with Goergen Awards for Excellence in Teaching
In acknowledgement of their contributions to undergraduate education, professors Bonnie Meguid, Anne Meredith, and John Michael are being honored with the University of Rochester's 2013 Goergen Award for Excellence in Undergraduate Teaching.
The Goergen Awards, which recognize the distinctive teaching accomplishments and skills of faculty in Arts, Sciences, and Engineering, are named for and sponsored by alumnus, trustee, and former board chairman Robert B. Goergen and his wife, Pamela. At a reception on Wednesday, Oct. 9, the University will formally recognize this year's winners, who were nominated for the award by the chairs of their academic departments.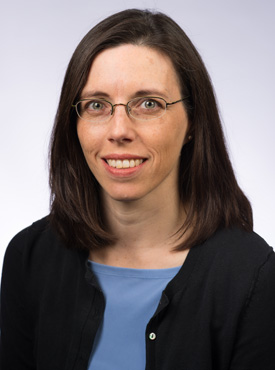 Bonnie Meguid, associate professor of political science
Since joining the Department of Political Science in 2002, Bonnie Meguid has won accolades from colleagues and students alike for her teaching and gained recognition for her scholarly contributions.
In a letter nominating Meguid for the 2013 Goergen Award, Richard Niemi, Don Alonzo Watson Professor of Political Science and interim chair of the department, praised her ability to inspire students to improve their understanding of the world around them.
"Bonnie shines in the classroom," writes Niemi. "She presents material with authority, bringing to the classroom a high level of expertise." Despite addressing difficult topics like nationalism and ethnicity, explains Niemi, Meguid is able to remain neutral and objective in the classroom while encouraging students to think critically for themselves. Niemi also notes Meguid's capacity to challenge students in large freshman classes through senior honors theses. She organizes classes thoroughly and thoughtfully, providing detailed outlines to help guide class discussion, spending time with teaching assistants to strengthen class recitations, and encouraging students to "listen, absorb, and ask questions rather than simply taking notes."
"What is most distinctive about Professor Meguid's teaching style and classroom experience is her passion," explains Alisa Jimenez '14 in a letter supporting Meguid's nomination for the award. "Her love for the issues she teaches makes such a difference; it makes learning so much more enjoyable."
In addition to teaching classes on comparative politics, ethnic politics, and political parties, elections and voting, Meguid supervises independent studies and senior honor theses. She also frequently serves as an undergraduate major advisor and recently served as chair of the undergraduate honors committee for the 2012-13 academic year.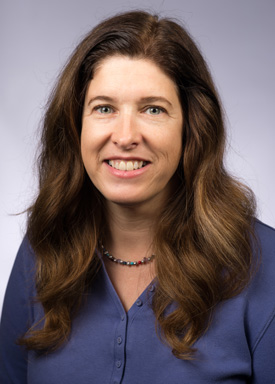 Anne Merideth, senior lecturer in religion and director of undergraduate studies
Since her arrival at Rochester in 1995, Anne Merideth has been recognized for extraordinary teaching, winning the Abraham J. Karp Award for Excellence in Teaching in 1997 and 2007 and receiving the G. Graydon and Jane W. Curtis Award for Excellence in Teaching in 2001. In letters supporting her nomination for the 2013 Goergen Award, colleagues and students describe Merideth's role as a trusted teacher and advisor to many undergraduates and commend her extensive contributions to the religion and classics, women's studies, and Jewish studies programs.
"Merideth is generous with her time and ideas in order to foster growth and learning in her students," writes one of her colleagues in a letter nominating Merideth for the award. "A remarkable number of her best students go on to successful advanced work and distinguished careers, which, many of them say, they would not have been able to do without her encouragement, example, mentoring, and teaching."
Merideth's commitment to students extends beyond her work in the classroom, as a frequent speaker at the Interfaith Chapel, a judge for humanities research at the Undergraduate Research Expo, and a pre-major advisor with a "heavier than normal load of advisees."
Merideth has also served as an inspiration to students and faculty in her redesign of the senior seminar required for most religion majors, which highlights the value of undergraduate research. Merideth encourages students to think of themselves as part of the scholarly community by having students present the results of their research to peers for critique, a teaching method that has been adopted by other professors. In a letter of support for Merideth's nomination, Jeremy Schott '99 wrote, "Professor Merideth prompted me to begin considering my undergraduate writing and research as an authentic academic contribution. Her teaching and mentoring continue to serve as a model in my own practice."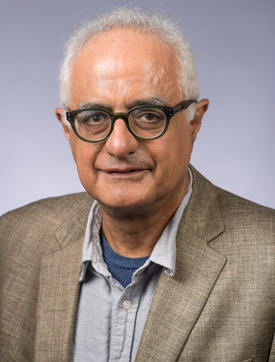 John Michael, professor of English and visual and cultural studies
In his 25 years at Rochester, John Michael has inspired colleagues and students with his innovative teaching and broad academic interests. "John's intelligence, intellectual generosity, and curricular vision have transformed the lives of his students," writes Rosemary Kegl, associate professor of English and chair of the department, in a letter nominating Michael for the award. "His contributions to undergraduate education have been extremely impressive and unusually extensive."
In several letters nominating Michael for the 2013 Goergen Award, colleagues outlined his efforts to improve humanities offerings beyond the English department. In his longstanding contributions to the undergraduate programs of American Studies, Art History, Visual and Cultural Studies, the Frederick Douglass Institute, and Literary Translation Studies, Michael has proved to be an invaluable teacher, mentor, and research advisor.
Among the multitude of undergraduate students who can speak to Michael's impact on their academic careers is Laurel Raymond '13, who took his English honors seminar in the spring. "He gave me the clearest picture of what it would mean to be a humanities scholar, and why such a pursuit was interesting and important," she writes. "While teaching me about the past of intellectual thought, he made me want to shape its future, and prepared me to do so."
Michael has served in a variety of administrative capacities, including director of undergraduate studies, director of graduate studies, academic advisor, and most recently as chair of the English department. Within these roles, writes Kenneth Gross, fellow professor of English, Michael has consistently invested in "the larger shape of undergraduate teaching." In a letter of support for his nomination, Gross explains that as English department chair, "one of John's steadiest aims was to make sure that we have a department of great, enthusiastic teachers—something for which he was a model."