David Barnstone
David Barnstone's Latest Posts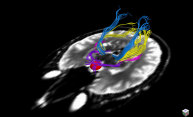 An interdisciplinary team of University neuroscientists and neurosurgeons has used a new imaging technique to show how the human brain heals itself in just a few weeks following surgical removal of a brain tumor.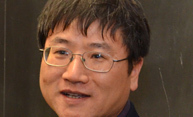 Qiang Lin, assistant professor of electrical and computer engineering and of optics, has been named the first Leonard Mandel Faculty Fellow. The award, which includes a two-year, $25,000 stipend, recognizes exceptional achievement by a junior faculty member in coherence and quantum optics.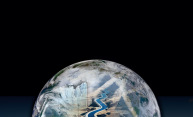 How long can a technological civilization last? Will human-caused climate change or species extinctions threaten its collapse or can industrial development continue without restrictions? In a new paper, two astrophysicists argue that these questions may soon be resolvable scientifically.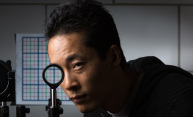 Scientists have recently developed several ways—some simple and some involving new technologies—to hide objects from view. The latest effort, developed by physics professor John Howell and graduate student Joseph Choi, not only overcomes some limitations of previous devices, but uses inexpensive, readily available materials in a new way. "This is the first device that we know of that can do three-dimensional, continuously multidirectional cloaking," said Choi.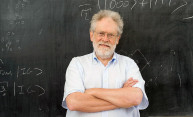 Anton Zeilinger, one of the world's leading experts in the field of quantum optics, will present a free, public lecture Tuesday at the University of Rochester. The talk is designed to convey the exciting frontiers of quantum mechanics to a general audience.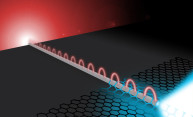 A new combination of materials can efficiently guide electricity and light along the same tiny wire, a finding that could be a step towards building computer chips capable of transporting digital information at the speed of light.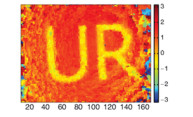 University researchers have introduced a new method, called compressive direct measurement, that allowed the team to reconstruct a quantum state at 90 percent fidelity using only a quarter of the measurements required by previous methods.
When scientists in Germany announced in 2012 an apparent violation of a fundamental law of quantum mechanics, The results were both "strange" and "incredible." It took Robert Boyd and his colleagues nearly a year and a half to figure out what was going on.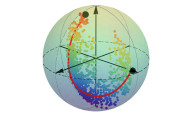 As a quantum state collapses, it will follow a path known as a quantum trajectory. In a new paper featured this week on the cover of Nature, scientists have shown that it is possible to track these quantum trajectories and compare them to a theory, recently developed by University of Rochester physicists, for predicting the most likely path a system will take.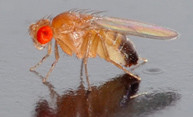 Rochester biologist Michael Welte and his team made their discovery while studying the internal mechanisms of the egg cell of the fruit fly, known as Drosophila. What keeps the assembly line functioning—based on the new research—is a protein called Klar.