Jennifer Roach
Jennifer Roach's Latest Posts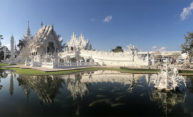 From places to culture to the most epic selfie, University of Rochester students who traveled abroad during the 2018–19 academic year—and international students who studied at Rochester—submitted their best photos for the annual Education Abroad Photo Contest.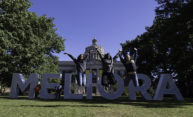 The inauguration of President Sarah C. Mangelsdorf set the celebratory tone of the University of Rochester's 19th annual Meliora Weekend. In addition to the inauguration ceremony and related events, Meliora Weekend events across all campuses showcased the exceptional talent within the University community and included unforgettable headliners, unique speakers, interactive workshops, engaging lectures, student performances, and more.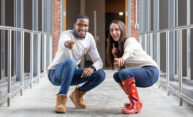 The president and vice president of the Students' Association on the River Campus and at the Eastman School of Music welcome students for the 2019–20 academic year.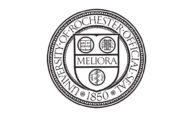 Several members of the University faculty were recently appointed to named or endowed professorships by the Board of Trustees.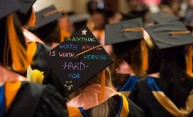 Members of the graduating class honor their parents and families with messages of thanks.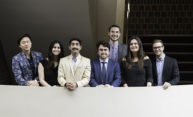 "We are so honored to have served on Class Council and be influenced by the diverse perspectives, personalities, and interests of our class."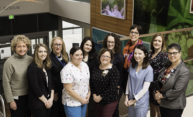 Each spring, through the Meliora Awards, Witmer Awards, and Staff Community Service Award, the University celebrates outstanding staff members for their significant and longstanding contributions.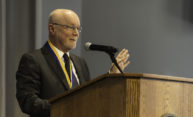 Donald Hall was formally installed as the Robert L. and Mary L. Sproull Dean of the Faculty of the Arts, Sciences & Engineering during an investiture ceremony Wednesday, in which is spoke about how his past experiences inspire him to address the needs of students and faculty who are facing challenges.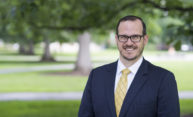 Testani's initial projects will focus on the coordination of career outcomes, corporate engagement relationships, alumni career data analysis, and development of dashboards and other visualization tools.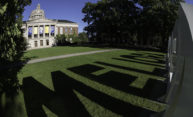 University alumni, community members, and friends celebrated the annual Meliora Weekend traditions of reunions, thought-provoking conversations, performances, and family fun.