Jennifer Roach
Jennifer Roach's Latest Posts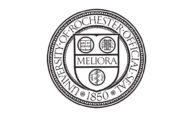 Several faculty members at the University of Rochester were appointed to named professorships in the second half of 2022.
Join the Catholic Newman Community in celebrating Mass for the Assumption of the Blessed Virgin Mary, a holy day of obligation. Mass will be held at 12:30 p.m. on Thursday, Aug. 15. in the Interfaith Chapel Sanctuary. For more information, call 275-8521 or email athomas1@admin.rochester.edu.
Eric Fredericksen, associate vice president of online learning, has been named a Sloan Consortium Fellow for his contributions to and leadership in online education. He will be recognized at the group's International Conference on Online Learning in November. Read more…
Music festival fans are invited to attend the 9th annual Fairport Music and Food Festival from noon to dark, Saturday, Aug. 24, along Liftbridge Lane. Guests will enjoy live music, food, and a variety of kids activities, including educational games with bike safety experts from Kohl's Pedal Patrol. All proceeds benefit Golisano Children's Hospital.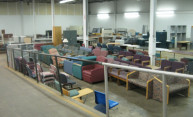 Several programs exist to buy and sell furniture and other large items within and outside of the University including the Medical Center Surplus Property Program, the Corporate Purchasing Surplus Property Program, and Currents Classifieds.
The University flag near Eastman Quadrangle on the River Campus will be lowered Aug. 15 in memory of Richard F. Eisenberg '44, professor emeritus of chemical engineering, who died Aug. 4 at age 93. Read his obituary from the Democrat and Chronicle.
The Department of Music presents several performances this weekend.