Nicholas Foti
Nicholas Foti's Latest Posts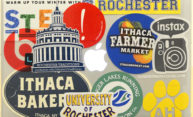 Bringing a personal flair to a ubiquitous piece of technology, students have long decorated their laptops and other pieces of personal technology as a way to convey their personalities and perspectives.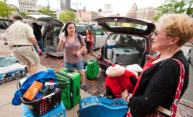 Move-in day for the Class of 2021 is just around the corner. In this episode of the University's Quadcast podcast, Nick Foti '19 hears advice from parents, students and staff on facing that day when families drop their students off on campus for the first time.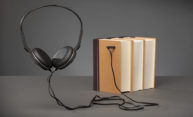 "All of these capstone projects were completed, had successful launches, and will live on after their creators graduate," said Michael Jarvis, director of the Digital Media Studies Program.