Rachel Goldstein
Rachel Goldstein's Latest Posts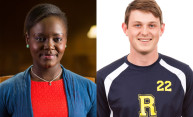 Rochester graduates Lendsey Achudi '14 and Jonathan Johnson '14 have been named 2014 Humanity in Action (HIA) fellows and will study the protection of the rights of minorities in Poland and Germany, respectively.
Amanda Chen '14 has been selected to participate in the 2014-15 Whitaker International Fellows program. The program sends young biomedical engineers anywhere outside the United States or Canada to pursue academic or scientific research, Chen will use her fellowship to pursue a master's degree at the University of Cambridge in the UK.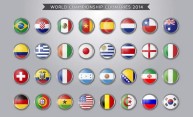 As Brazil kicks off the World Cup, more than the tournament outcome is at stake, according to historians Pablo Sierra and Molly Ball of the University of Rochester. The husband-and-wife team have developed a course, "History of Latin America through Soccer," that will be taught for the first time this fall at Rochester.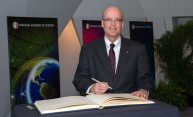 Aslin joined 83 inductees at the ceremony in April to become an official member of the academy—one of the highest honors given to a scientist or engineer in the United States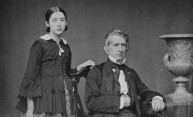 Spanning the years 1730 to 1917, the William Henry Seward Collection is the largest and most-consulted special collection in Rush Rhees Library.