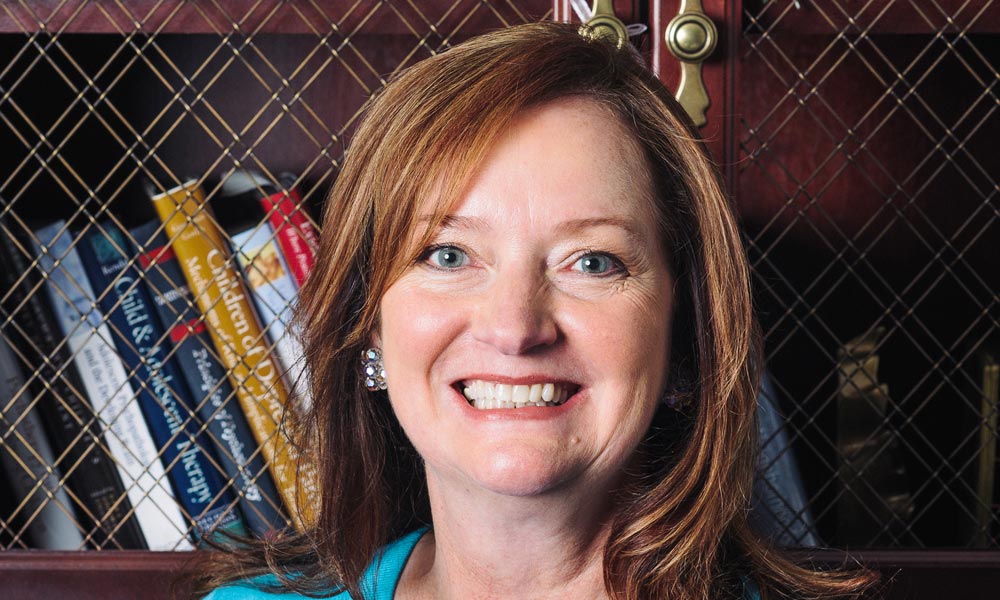 Research shows that children who experience abuse are more prone to victimization and violence for the rest of their lives than children from non-violent homes. To help raise awareness of this issue, the University of Rochester's Susan B. Anthony Center will focus their annual Stanton/Anthony luncheon and conversations event on the mental wellness of children and preventative measures that can be taken to help families overcome difficult situations that can lead to violence. The event takes place Oct. 17 as part of the University's Meliora Weekend.
"Being exposed to violence and facing neglect has negative health consequences for kids," says Catherine Cerulli, director of the Susan B. Anthony Center and the University's Laboratory of Interpersonal Violence and Victimization (LIVV). "We would like to have both students at the University and members of the Rochester community walk away from this event knowing that the health of our communities' children is everyone's responsibility."
That goal is why Cerulli added a meet-and-greet to this year's event, as a way for faculty, students, and staff to interact with local children's service providers. "Our hope is that this will help to foster discussions about ways we can work together to effect change in the community."
Sheree Toth, the executive director of the Mt. Hope Family Center and professor of clinical psychology, will deliver this year's keynote speech, which will address children's health and wellness from a biopsychosocial perspective. "A biopsychosocial approach emphasizes the importance of understanding not only biological contributors to disease, but also psychological and social factors," says Toth. "Using this perspective allows us to provide services that meet the overall need of the individual at risk."
For example, a common reaction to child abuse is to place blame on the parent. But as Toth explains, this is counterproductive. Maltreatment is often intergenerational, and often a parent who mistreats their child has been mistreated by a parent. "Rather than blame the parent, we need to increase efforts to support all individuals living in challenging circumstances," says Toth. "Using this method, we can ensure that positive patterns of parenting can be passed across generations."
Joining Toth for this year's panel discussion are three other experts on the subject of children's health and wellness. Patricia Leo, director of community investment at the United Way of Greater Rochester, who works to invest the dollars donated to the Community Fund into preventative programs; Dr. Michael Scharf, associate professor in the Department of Psychiatry and the Department of Pediatrics at the University of Rochester Medical Center; and Elaine Spaull, executive director of the Center for Youth.
The 2014 Stanton/Anthony Conversations will take place Friday, Oct. 17 at the Interfaith Chapel on the University of Rochester's River Campus. Registration for the keynote speech and luncheon are closed but both the meet-and-greet with healthcare providers and the panel discussion are free and open to the public. The meet-and-greet will take place from 11:15 a.m.-noon on the River Level of Interfaith Chapel on the River Campus, and the panel discussion begins at 1:30 p.m. in the chapel's sanctuary.
For more information, call the Susan B. Anthony Center at 585.275.8799, email acwl@ur.rochester.edu, or visit www.rochester.edu/SBA.
Category: Society & Culture