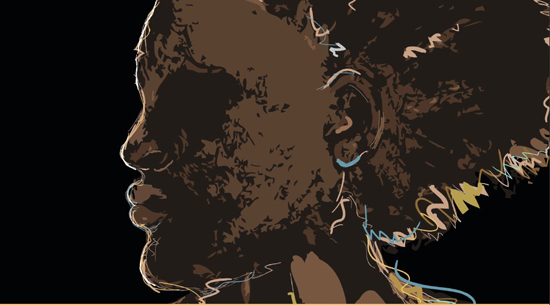 DATE, TIME, AND PLACE: Friday, Oct. 19, 9 a.m. to 3 p.m., in the Hawkins-Carlson Room of Rush Rhees Library on the University of Rochester's River Campus.
WHAT: At some point in their life, one in 16 African-American men will receive a diagnosis of HIV, as will one in 32 African-American women, according to the Centers for Disease Control and Prevention. Although African Americans make up less than 14 percent of the population, they represent half of all new HIV infections in the United States.
To understand the underlying causes of this health care crisis, a symposium on AIDS and the black community will bring together leading national experts on HIV/AIDS in the African-American community along with local scientists and activists.
The speakers will explore how racism, homophobia, poverty, politics, and other cultural factors contribute to the disproportionate spread of AIDS among communities of color. They also will outline possibilities for the eradication of the disease among African Americans.
The 30-minute morning talks will be followed by question and answer sessions. The symposium concludes with an afternoon panel discussion. Along with the national speakers, participants include leaders of local efforts to stop HIV/AIDS in Monroe County, which has the highest infection rate in the state, outside of New York City.
FEATURED SPEAKERS:
Angelique Harris, assistant professor of social and cultural sciences at Marquette University, will discuss "Cultural Constructions of Stigma: The Framing of HIV/AIDS within African American Communities." The author of AIDS, Sexuality, and the Black Church: Making the Wounded Whole (2010), Harris has studied the formation of the Black Church AIDS movement and the organizational development of The Balm in Gilead, the largest organization to work exclusively with the Black Church to promote AIDS education and awareness. She is currently collecting data and interviews about AIDS activism among black women in the United States.
David J. Malebranche, associate professor of medicine at Emory University and the Rollins School of Public Health in Atlanta, will discuss "Unequal Treatment: Racism in Medical Settings and Its Potential Impact on Current Biomedical HIV Prevention and Treatment Initiatives." Malebranche provides medical care to uninsured patients living with HIV/AIDS and supervises medical providers-in-training at the Primary Care Center at Grady Memorial Hospital in downtown Atlanta. Widely published in academic medical journals for his research on AIDS in the black community, Malebranche also has been featured in documentaries on CNN, ABC News Primetime, TV One, and Black Entertainment Television and served on the President's Advisory Council on HIV/AIDS from 2006 to 2008.
Marjorie J. Hill, chief executive officer of Gay Men's Health Crisis, the nation's oldest AIDS service and advocacy organization, will discuss "Can the Black Community Really Become an AIDS-Free Generation?: Reflections on Hope, the Economy and the Social Determinants of HIV." A licensed clinical psychologist, Hill was the assistant commissioner for the New York City's Bureau of HIV/AIDS, served as a commissioner for the New York State Workers' Compensation Board, and was director of the New York City Mayor's Office for the Lesbian and Gay Community. She currently is on the board of the Public Health Association of New York, is a senior advisor to the HIV Center for Clinical and Behavioral Research at Columbia University, and is on the Editorial Board of POZ magazine.
LOCAL PANELISTS:
Cathy Bunce, a principal investigator with the University of Rochester Medical Center's HIV vaccine trials unit, which is promoting participation locally in HIV vaccine trials and studying issues related to those trials. Bunce has partnered with the MOCHA Center to develop a curriculum about HIV prevention targeted locally to black gay communities.
Bruce Smail, executive director of the MOCHA Center, a non-profit committed to improving the health and wellness of LGBT communities of color. MOCHA's programs and services focus heavily on HIV/AIDS prevention among young black men who have sex with men. Smail is an expert on how public policy is affecting HIV/AIDS prevention efforts nationally and locally and can speak firsthand as a black man living with HIV.
Ed Brockenbrough, director of the urban teaching and leadership program and assistant professor at the Warner School of Education. Brockenbrough has worked with LGBT youth of color at MOCHA around HIV and vaccine trials and is the president of the MOCHA board. Brockenbrough can speak to the broader social justice themes reflected in this symposium and the implications for prevention efforts in K-12 schools.
SPONSOR: The University's Frederick Douglass Institute for African and African American Studies. The symposium is organized by Brockenbrough and Cilas Kemedjio, director of the institute and associate professor of modern languages and culture. The symposium is made possible through funding from the University's Humanities Project, which supports interdepartmental initiatives in all fields of humanistic inquiry.
ADMISSION: Free and open to the public.
FOR MORE INFORMATION: Contact Ed Brockenbrough at 585-275-5053 orebrock@warner.rochester.edu.
Category: Event Listings