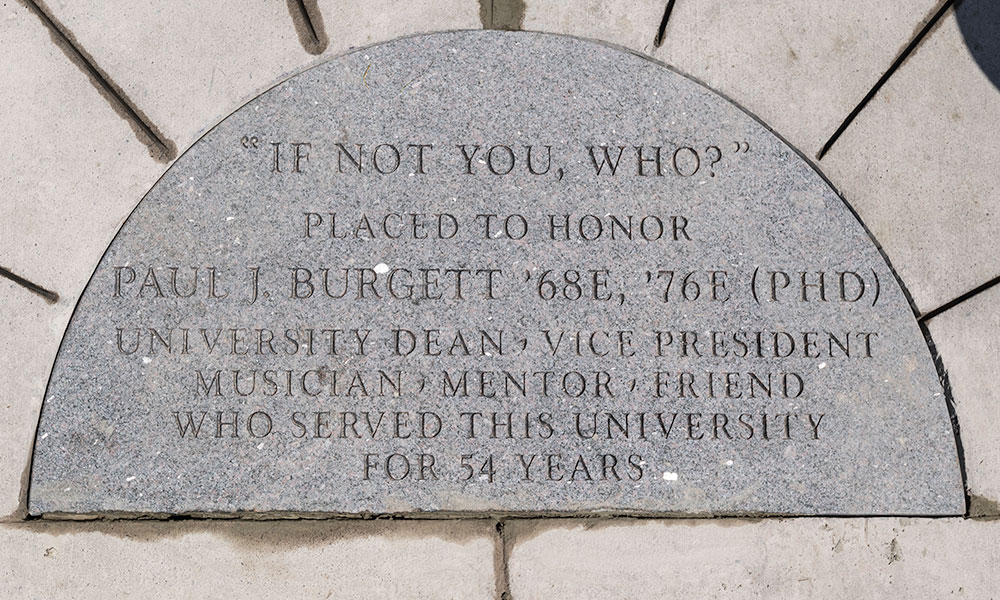 Marker recognizes the life and legacy of Dean Burgett, known to generations of students and alumni for his commitment to their success.
A memorial to Paul Burgett '68E, '76E (PhD)—musician, scholar, teacher, and University of Rochester leader for over half a century—was installed Friday in the walkway on the Eastman Quadrangle. The memorial, a gift from an anonymous donor, honors one of the University community's most recognized citizens. Burgett died in 2018; he was 72.

Burgett began his 54-year University career as an undergraduate at the Eastman School of Music in 1964. He went on to serve as a professor in the Department of Music, dean of students at Eastman and for the University, advisor to four University presidents, and a University vice president.
As a professor, Burgett's courses on "The Music of Black Americans" and "History of Jazz" were considered "must takes" by generations of undergraduates. And as dean, his address to incoming students—now known as "the Fiery Furnace"—became a beloved tradition. Education is, he noted, much like a furnace, a prospect that can seem terrifying. "But you will step out of that furnace strong, tempered like steel," he told students in the annual address, also promising "We will not abandon you. We will never abandon you."
In 2016, the University named the Paul J. Burgett Intercultural Center in recognition of Burgett. The center brings students together to work with and learn from those from other cultures, backgrounds, beliefs, socioeconomic statuses, sexual orientations, gender expressions, abilities, and perspectives.
"I cannot overstate how important earning a solid education and developing social fluency in a diverse world were," said Burgett in his speech at the center's dedication, looking back on his youth as a child of Black and Italian parents in East St. Louis. "These two were stanchions, pylons of our human makeup: becoming educated, compassionate, learned citizens, developing talents that were consistent with our passions and abilities, and learning to move with grace, confidence, and fluency among the peoples of the world, including those who might mean us harm. These dominated our lived experience."
"As our namesake, Dean Burgett embodied the sentiment of inclusion," said Jessica Guzman-Rea '10W (EdD), the director of the Burgett Center, in a 2018 tribute. "His warmth, his light, and his laughter made all who were graced with his presence feel like they were part of something better."
Read more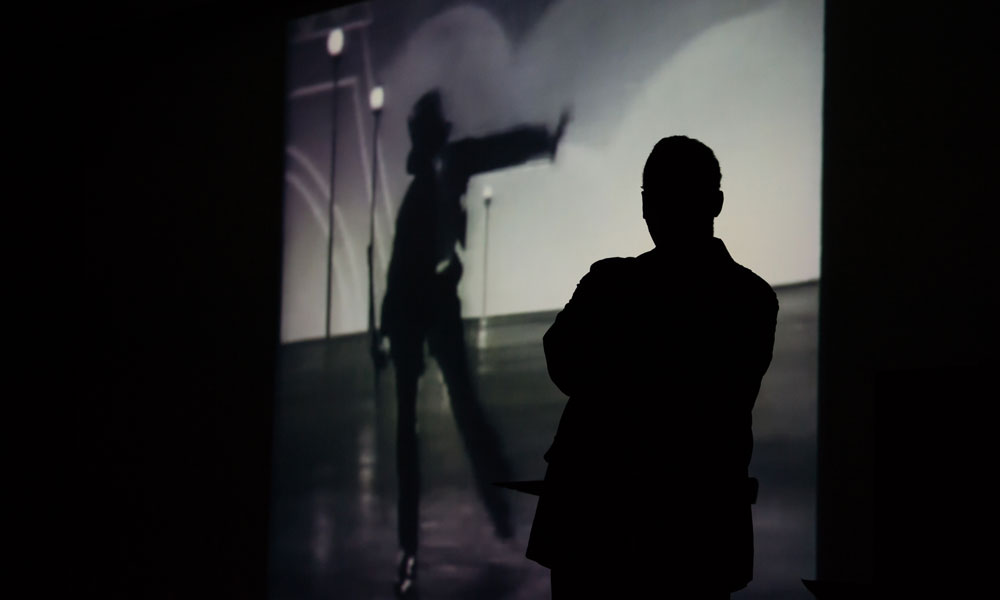 Fifty years ago, Paul Burgett arrived at the University of Rochester
Neither has been the same since. Fifty years would be notable enough—but in that half century, Burgett has come to embody the spirit of Rochester.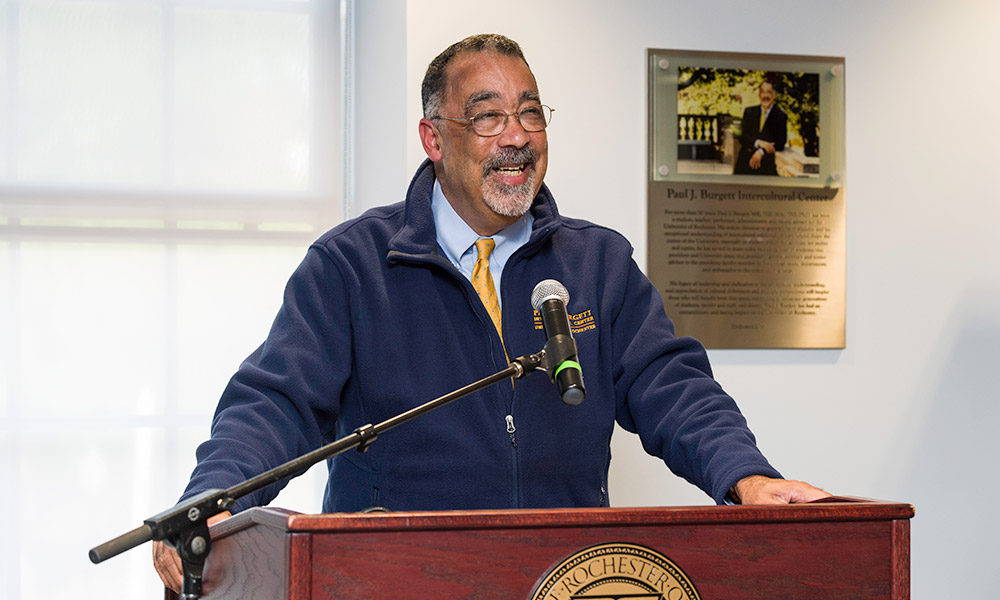 Burgett Intercultural Center dedicated at refurbished Douglass Building
Established in 2013, the Burgett Center promotes cultural awareness and engagement, and educates on issues of identity, culture, and diversity.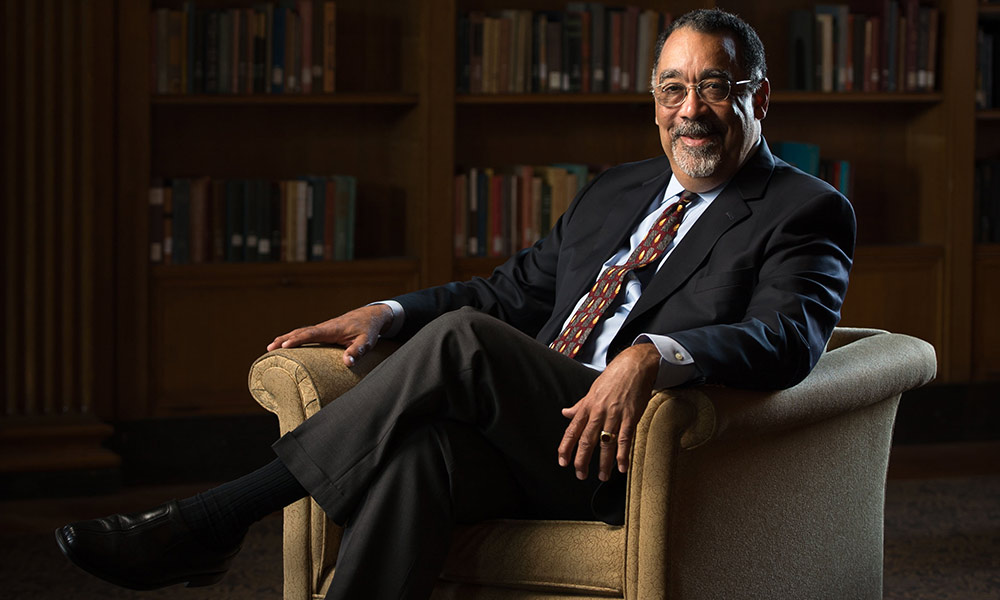 Paul Burgett, University dean, vice president, and ambassador, remembered
A musician, scholar, teacher, and University leader for more than half a century, Burgett is being affectionately remembered for his longstanding commitment to the University community, the city of Rochester and beyond.
Category: University News