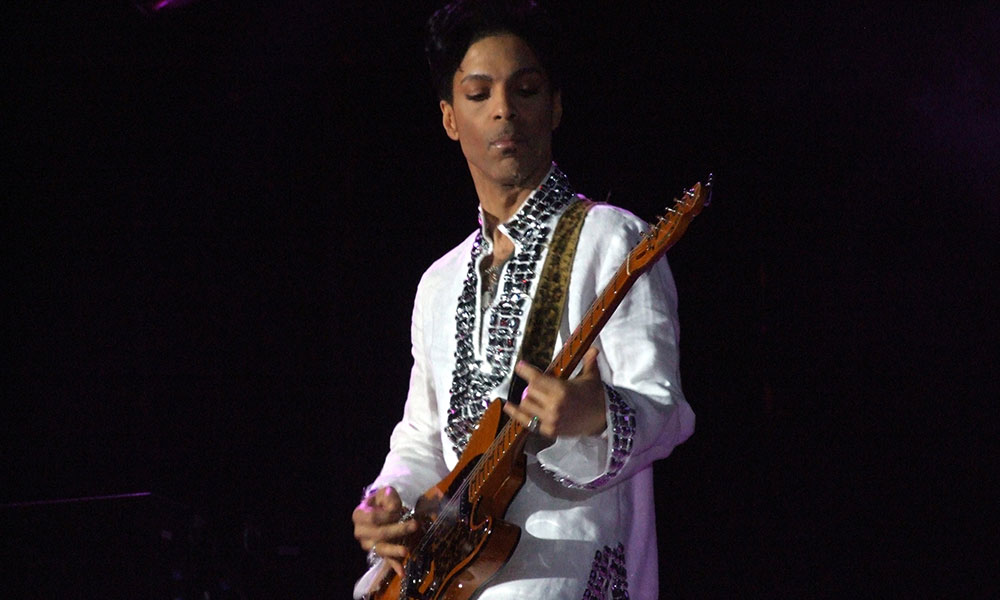 As people around the world begin to mourn the untimely death of legendary musician and performer, Prince, rock historian John Covach remembers him as one of the "most important artists in American popular music during the last two decades of the twentieth century."
Covach, a professor of music and director of the University's Institute for Popular Music, expressed his sadness over the tragic news on April 21. "As a performer, he challenged the limits of sexuality, in many ways paralleling Madonna's musical exploration of suggestive behaviors and taboo topics during the 1980s.  He will be remembered as one of most significant artists in American popular music history."
Covach and coauthor Andrew Flory documented Prince's rise to fame in in their textbook, What's That Sound? An Introduction to Rock and its History (Third Edition, W.W. Norton, 2012), calling him one of the one of the most influential artists of the 1980s:
In addition to Michael Jackson and Madonna, Minneapolis-based Prince deserves credit for asserting racial difference and sexuality in the MTV lineup during the mid-1980s. Prince's video for "1999" actually predated "Billie Jean," and his practice of using blatant sexual images, both in his songs and live performance, goes back to the late 1970s, when Madonna was still in college. Born Prince Rogers Nelson, he was one of the most prolific artists of the 1980s, writing and producing a long string of hit records under his own name—often playing all the instruments on his records—and writing and producing other artists, such as the Time, Vanity 6, and Sheila E. Prince's musical roots were in the black pop and funk of the 1970s, and his careful control of both his music and that of satellite projects is modeled on the practice of George Clinton, while his one-man-band approach is reminiscent of Stevie Wonder.
Prince's first four albums did well in the rhythm and blues market, with both Prince (1979) and Controversy (1981) reaching number three and containing several singles that became especially popular on the Billboard "Hot Soul Singles" charts. During this early period Prince developed his image as a sexually charged and somewhat androgynous figure, and songs such as "Head" and "Jack U Off" provided ample opportunity for him to project this image in live performance.
While he had enjoyed modest crossover success earlier, the 1982 release of his album 1999 made Prince a star in the pop world, fueled by the singles "1999" and "Little Red Corvette" and his exposure on MTV.
The title track finds Prince employing a synthesizer-heavy backdrop, driven hard by a strong beat in the drums. His technique of using different voices for each line in the verse goes back to doo-wop groups like Clyde McPhatter and the Drifters, but here the most immediate influences are probably Sly and the Family Stone or the Temptations. At the very end of "1999" you can hear the strong funk influences that support Prince's music.
In 1984, Prince released the semi-autobiographical feature film Purple Rain, which was greeted with critical acclaim and accompanied by a soundtrack album that quickly hit the top spot on both pop and rhythm and blues charts. Two singles from the album, "When Doves Cry" and "Let's Go Crazy," also went to number one on both singles charts. More hit albums and singles followed over the next few years, including Around the World in a Day (1985 ), Batman (1989), and Diamonds and Pearls (1991), each of which sold more than two million copies. Prince's blending of the funk grooves and outrageousness of George Clinton with a strong pop sensibility made him one of the most influential artists of the decade, and among black artists he was rivaled only by Michael Jackson.
Category: Voices & Opinion