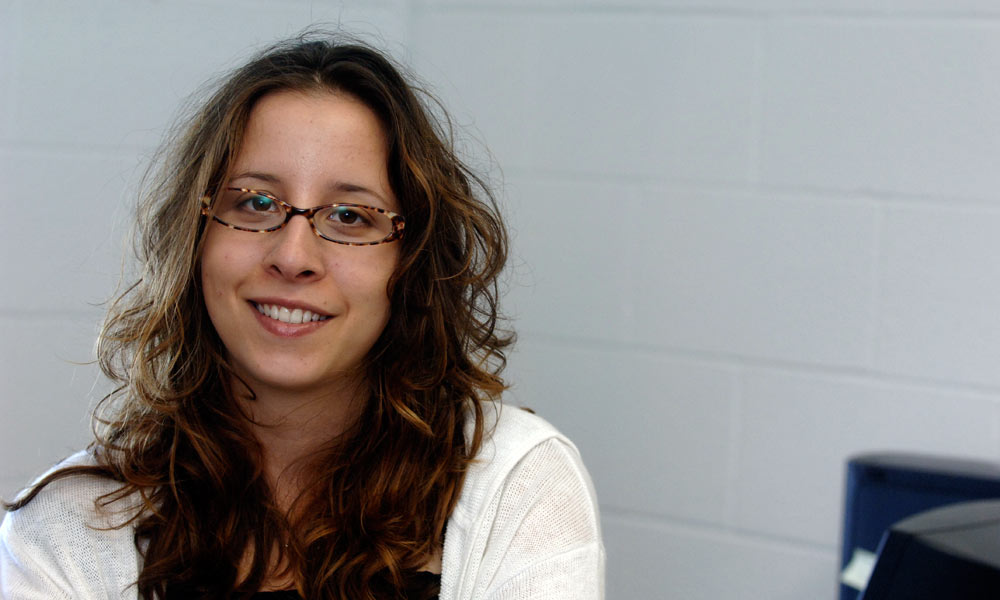 Nora Rubel, associate professor of religion at the University of Rochester, has been named director of the University's Susan B. Anthony Institute for Gender and Women's Studies (SBAI).
As a scholar of religion, Rubel says she was excited to move to Rochester in 2007 to live near the 'burned over' district where many religious movements began. "But once I arrived I was just as drawn to the area's ties to abolition and the women's rights movements."
Named in honor of the 19th-century suffragette who helped women gain admission to the University, SBAI was created to help understand the role of women and gender throughout history and in contemporary society. Their work is done through seminars, conferences, a public lecture series, an undergraduate major and minor in women's studies, and a graduate certificate in gender and women's studies.
In addition to strengthening signature programs like the institute's "Two Icons" lecture on race and gender, and the "Rainbow" lecture on LGBTQI issues, Rubel is working to promote a research seminar where faculty can present their work in progress.
"In a large University like Rochester people aren't always aware of all the work that is going on," says Rubel. "We want people to be able to collaborate on projects through the institute and to encourage their peers to do the same."
In addition to providing a wide range of curricular opportunities for Rochester students and faculty, the institute supports ongoing research through grants in gender and women's studies, graduate teaching fellowships, and awards.
Prior to joining the faculty at Rochester, Rubel spent two years at Connecticut College where she taught religion and Jewish studies. Her research interests include American religious history, American Judaism, religion and food, religion and politics, and religion and gender. Her first book, Doubting the Devout: The Ultra-Orthodox in the Jewish American Imagination (Columbia University Press, 2010), explores gender in literature and film. She is also the co-editor of Religion, Food and Eating in North America (Columbia University Press, 2014) and is currently working on new book titled, Recipes for the Melting Pot: The Lives of The Settlement Cook Book. Ru bel earned her PhD from University of North Carolina at Chapel Hill in religion and her master's in religion and culture from Boston University.
Category: University News