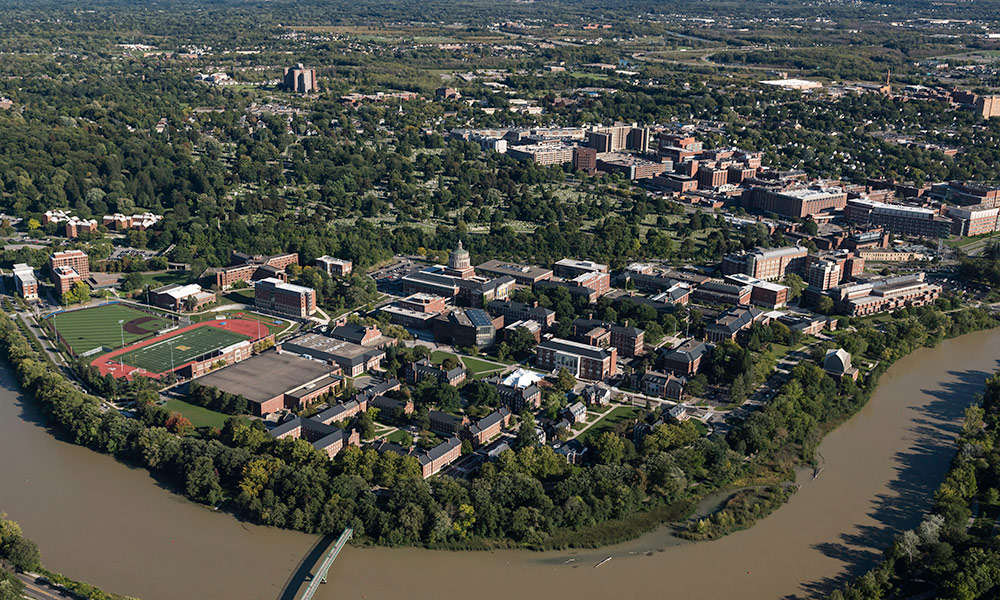 A University committee has been appointed by President Sarah Mangelsdorf to begin a national search for the position of vice president and chief human resources officer (VP CHRO)—the first University-wide position at this level. The committee is charged with recruiting and recommending highly qualified candidates to serve in this leadership position, and ensuring that the entirety of their work is framed with the University's fundamental values of equity and inclusion.
The search committee is chaired by Donna Gooden Payne, vice president and general counsel. Additional members are:
Caterina Caiazza, Director of Career Curriculum Initiatives for the Gwen M. Greene Center for Career Education and Connections, and Co-chair of the Genesee Staff Council
Ashley Campbell, Manager of Security and Data Integrity, HRMS
Karen Davis, Chief Nursing Executive, URMC
Lance Drummond, Chair, Human Resources Committee of the Board of Trustees
Mercedes Ramírez Fernández, Richard Feldman Vice President for Equity and Inclusion and Chief Diversity Officer
Scott Hartman, MD, Associate Clinical Professor of Family Medicine, School of Medicine and Dentistry
David Lewis, Vice President for Information Technology and Chief Information Officer
Sevin Yeltekin, Dean, Simon Business School
Jennifer Faler (Staff to the Committee), Deputy Secretary of the Board and Deputy Chief of Staff
The nationally recognized executive search services firm Storbeck Search/Diversified Search Group will work with the University committee during the process to identify potential candidates, with the goal of having the position filled by this summer. However, in her charge to the committee, President Mangelsdorf specifically emphasized that securing a diverse pool of candidates and finding the right person for this key leadership position is more important than meeting the timeline.
Responsibilities of VP CHRO
Reporting directly to the president, the University's vice president and chief human resources officer (VP CHRO) will be responsible for developing a progressive, innovative, efficient, and collaborative HR organization that supports a culture of engagement by implementing programs and policies that recognize the diversity of the University community, enhance organizational effectiveness, and ensure quality recruitment retention, training, and development of employees. The position will also be responsible for directing the University's overall strategic and operational human resources functions; providing guidance and leadership in planning, developing, and implementing innovative and collaborative human resource programs and services to further the University's mission; overseeing talent acquisition and development, employee relations, policy, job classification, compensation, and benefits; and managing the employee assistance program. The vice president will also be able to articulate and respond to values-based strategies and ideas for advancing diversity, equity, and inclusion at Rochester.
As the committee's search process gets underway, the group plans to update the University community on its work. To reach the search committee, please email RochesterVPCHRO@storbecksearch.com.
Category: University News