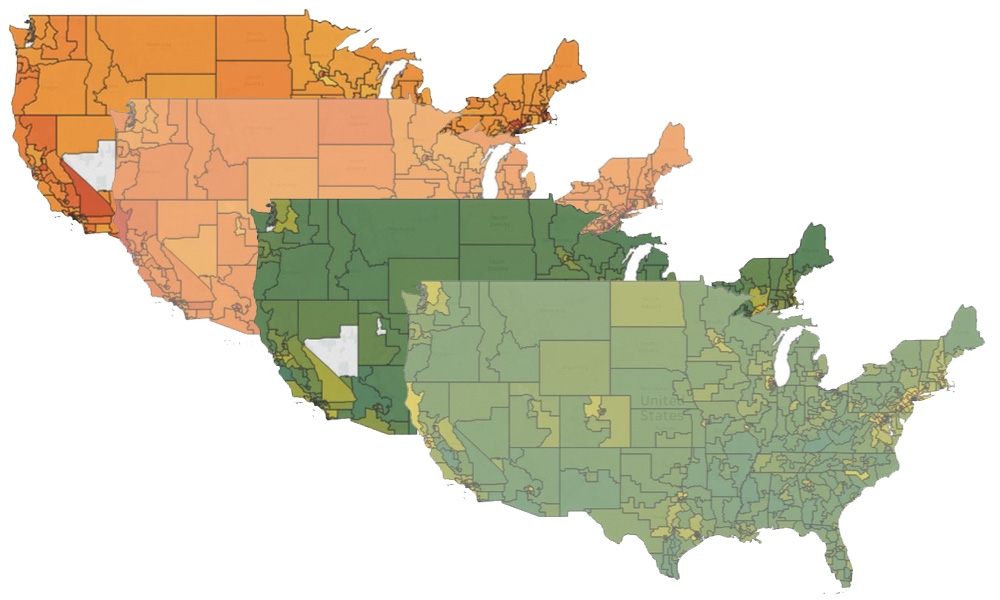 When Anna Metcalf '17 began her semester as a direct-enrollment student at University of Cape Town in Cape Town, South Africa, she found herself in the middle of a large wave of student protests.
"Protest was really all anyone wanted to talk about—these particular ones, distant ones in the past, why they were happening, and how people felt about them," says Metcalf, an anthropology major from Seattle, Washington.
The first demonstration she saw, Metcalf explains, was meant to highlight the lack of affordable housing on the university campus for poor black students. "I just started asking questions, and that sort of blossomed into me doing broader research."
In early May, about a year after returning from South Africa, Metcalf, presented her senior honors thesis —"Death of a Dream: Race, Colonialism, and the Politics of Space on University Campuses in South Africa"—as a culmination of her anthropological fieldwork.
Each year as their final semester at the University comes to a close, seniors across disciplines pull together their final research projects and honors theses. Many students in the social sciences and humanities have spent much of their senior year pursuing intensive semester- and year-long research projects on domestic as well as global issues.
"The seniors explore topics for which they have an intellectual passion, then face down problems that are less defined than what they have typically found in the classroom," says Steven Manly, a professor of physics who serves as the director of undergraduate research in the College. "In that way, the senior projects are the pinnacle of the students' education at the University of Rochester."
Nina Baek '17, a linguistics and French major also from Seattle, pursued a senior honors thesis in linguistics focusing on dialect discrimination in the American criminal justice system. Specifically, she looked at how African American Vernacular English (AAVE), a dialect spoken in many black communities, was interpreted by white juries.
"People have a generally negative perception of the dialect, and it leads a lot of juries to dismiss witness testimony or to have negative biases towards people that they're judging," Baek says, explaining her findings.
In addition to researching the scholarly literature, Baek recruited a participant from Rochester's 19th Ward who spoke AAVE. Baek recorded their 16-minute conversation, transcribed it, and asked University undergraduates who were not familiar with AAVE to transcribe the interviews themselves. She found that the students didn't recognize certain elements of AAVE grammar—likely, she concluded, because their own dialect didn't have these elements.
"There are a lot of racial disparities in the criminal justice system, and not only do we have a disproportionate amount of minorities going through the system, but the actual process of criminal trials is making it even worse," says Baek, who plans to continue to pursue this research following her year as a Fulbright English Teaching Assistant in Belgium next year.
While Metcalf and Baek performed mostly qualitative analyses, other social science students relied more on quantitative methods. Max Eber '17, a mathematics and economics dual major from Brooklyn, New York, started his economics honors thesis with the premise that income inequality in the United States has been persistent. Wanting to explain why, he designed a study of income inequality in different congressional districts, comparing voter turnout and income bias in voter turnout.
"The idea is that, theoretically, if we vote in our own [economic] self-interest, the candidates that wealthy people support would most likely represent pro-wealthy interests," Eber explains. "So my thinking was, are those people representing pro-wealthy interests actually wealthy themselves?"
Alex Crawford '17 completed a study on Citizens United vs. Federal Elections Commission, the 2010 Supreme Court decision that overturned certain limitations on corporate political spending used to sway voters to support candidates.
"I was interested in trying to capture why corporations spend money on politics," says Crawford, a political science and financial economics double major from Webster, New York.
He thought that because corporations could spend on political campaigns after the decision, he could show an effect on taxation. After analyzing corporate tax revenues and policy data from the US Census Bureau, he didn't find evidence of a direct relationship. But he was excited to be able to contribute to a growing debate on Citizens United.
"The decision itself has kind of morphed into a buzzword of just money and politics in general, and there's still a lot of debate over the decision itself," he says.
Category: Campus Life