Tag: Alex Paciorkowski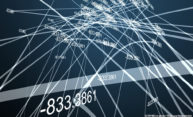 The University's Goergen Institute for Data Science has awarded grants to three projects aimed at using big data to improve treatment of patients who are in intensive care or who suffer from epilepsy or mental disorders.
Researchers at the Medical Center have identified a new genetic mutation at the heart of a severe and potentially deadly seizure disorder found in infants and young children. The finding may help scientists unravel the complex biological mechanism behind these diseases.