Tag: Antonio Badolato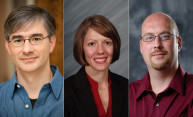 The National Science Foundation has granted its most prestigious award in support of junior faculty, the Faculty Early Career Development (CAREER) Program, to three University researchers: Antonio Badolato, Danielle Benoit, and Michael Neidig.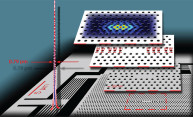 Physicists have created a silicon nanocavity that allows light to be trapped 10 times longer than in other similarly-sized optical cavities. Nanocavities are key components of nanophotonics circuits.