Tag: Building Healthy Children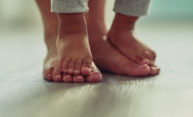 Mt. Hope Family Center held a graduation ceremony for 20 young mothers who successfully completed the program, which is celebrating its tenth year of providing early intervention services to mothers under 21.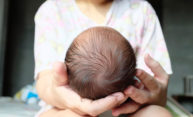 A group of young mothers have completed a three-year program of the University's Mt. Hope Family Center that offers early intervention support in their new roles as parents.
Building Healthy Children is an innovative community collaboration addressing the needs of low-income, high-risk young mothers and their children.