Tag: David Goldfarb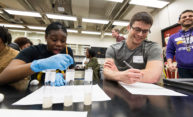 Students from Rochester's East High School got a sense of how startling science can be when they spent the day in the lab with professors and researchers from the Department of Biology.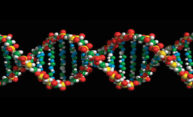 There are many examples of DNA damage being associated with aging, but never has a reduction in DNA damage been shown to extend lifespan. Rochester research has made this connection, and identified an enzyme that can be targeted to reduce that damage.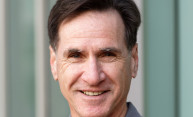 LISTEN: David Goldfarb, professor of biology, researches yeast as a model organism for understanding the aging process in humans. Why does this essential ingredient in bread and beer make a good research specimen?