Tag: Dustin Froula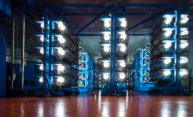 Rochester scientists at the Laboratory for Laser Energetics and their colleagues in California and France have directly demonstrated for the first time how laser beams modify the conditions of a plasma.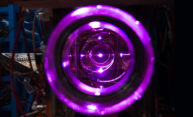 In addition to their Nobel noteworthiness, Rochester researchers continue to develop new ways to apply lasers in research, medicine, and everyday life in 2018. Because frankly, we're big on lasers.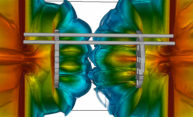 The universe is filled with magnetic fields; and how it got that way has long been a mystery. To explain the magnetization of the universe, scientists proposed the existence of a phenomenon called "turbulent dynamo."The phenomenon had before actually measured or observed directly—until recently.