Tag: Falling Walls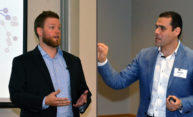 Competitions are helping early career scientists hone their ability to communicate their research in short, compelling, and easily understood presentations.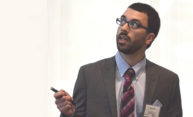 Biomedical engineering doctoral student Kilean Lucas had three minutes and three slides to describe how nanomembranes could help diagnose cancer.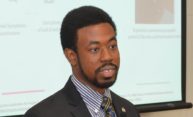 Solomon Abiola believes it is well within our reach to predict the spread of infectious diseases like Zika and Ebola with the same accuracy we predict hurricanes. And this fall, he will have a chance to make his case on an international stage.