Tag: Frank Wolfs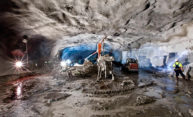 The digital electronics designed, developed, delivered, and installed by Rochester researchers are an integral piece of the puzzle, as an international team of scientists works to finally detect dark matter particles.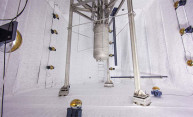 A mile underground in the Black Hills of South Dakota, a new experiment named LUX has proven itself the most sensitive dark matter detector in the world.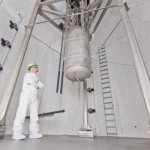 An experiment to look for one of nature's most elusive subatomic particles is underway in a stainless steel tank nearly a mile underground beneath the Black Hills of South Dakota. And among the dozens of scientists involved in the research is physics Professor Frank Wolfs.