Tag: Lazarus Project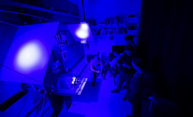 Professor Gregory Heyworth and his digital media students are using different wavelengths of light to reveal illegible text that could create a sacred, tangible link with Jewish congregations lost to the Holocaust.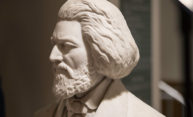 In a letter recently acquired by River Campus Libraries, abolitionist and orator Frederick Douglass expresses his pleasure with a bust that can now be reproduced by anyone with a 3D printer.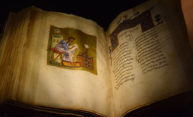 Trained as a scholar of medieval literature, Gregory Heyworth has become a "textual scientist." He recovers the words and images of cultural heritage objects that have been lost, through damage and erasure, to time. To rescue them, he and collaborators on the aptly named Lazarus Project use a transportable multispectral imaging lab—the only one in the world—to make the undecipherable, and even the invisible, legible again.