Tag: Manuel Gomez-Ramirez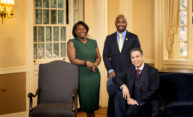 For two years, the University's Neuroscience Diversity Commission has worked to create a more inclusive and equitable culture for students, faculty, and researchers.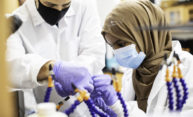 Lulu Abdullahi (right), a junior at East High School in the Rochester City School District, practices soldering to repair an experiment component with Manuel Gomez-Ramirez, an assistant professor in the University's Department of Brain and Cognitive Sciences. For six weeks, Abdullahi and a classmate visited campus as part of NEUROEAST, a new Del Monte Institute for Neuroscience program.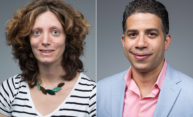 Assistant professors Martina Poletti and Manuel Gomez-Ramirez have received Sloan Awards for their research on how the brain perceives the world.