Tag: Michael Campbell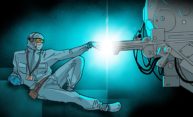 "All the stars, including the sun, are powered by fusion. We are here because of fusion. But fusion is really hard to create," says E. Michael Campbell, director of the Laboratory for Laser Energetics.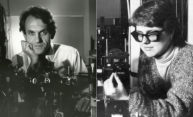 University of Rochester doctoral graduate Donna Strickland '89 (PhD) and former optics faculty member Gérard Mourou shared the Nobel Prize in Physics today for work they undertook at the University's Laboratory for Laser Energetics. Their breakthrough paved the way for the creating very short and very intense laser pulses now used in a variety of applications, from LASIK eye surgery to the manufacturing of materials used in cell phones.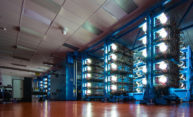 Experiments have created the conditions capable of producing a fusion yield that's five times higher than the current record laser-fusion energy yield. The new work represents an important advance in a long-standing national research initiative to develop fusion as an energy source.