Tag: Michael Neidig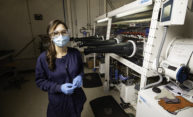 Researchers at Rochester and Maryland describe a novel cross-coupling reaction that could lead to a cheaper way to develop chemical compounds for pharmaceuticals.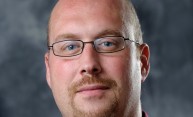 Michael Neidig, an assistant professor of chemistry, has been recognized as a "rising star" by the Alfred P. Sloan Foundation. Neidig is one of 126 U.S. and Canadian researchers selected as recipients of Sloan Research Fellowships for 2015.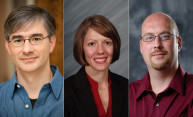 The National Science Foundation has granted its most prestigious award in support of junior faculty, the Faculty Early Career Development (CAREER) Program, to three University researchers: Antonio Badolato, Danielle Benoit, and Michael Neidig.