Tag: Robert Minckley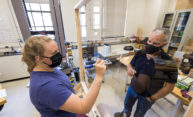 Students and faculty members adapt to new—and safety-conscious—ways of interacting as teachers, scholars, and researchers.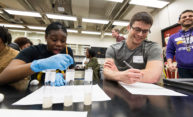 Students from Rochester's East High School got a sense of how startling science can be when they spent the day in the lab with professors and researchers from the Department of Biology.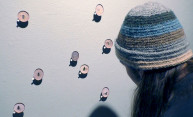 Hartnett Gallery is currently home to "Pinpoints of Perception" by Arizona artist Heather Green. Green paints life-size portraits of bees, drawing from research and field trips with University biologist Robert Minckley, who has amassed a collection of 65,000 bees in Hutchison Hall.