Tag: Wayne Knox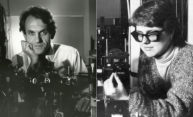 University of Rochester doctoral graduate Donna Strickland '89 (PhD) and former optics faculty member Gérard Mourou shared the Nobel Prize in Physics today for work they undertook at the University's Laboratory for Laser Energetics. Their breakthrough paved the way for the creating very short and very intense laser pulses now used in a variety of applications, from LASIK eye surgery to the manufacturing of materials used in cell phones.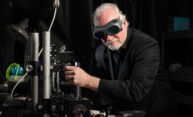 As a teenager, Wayne Knox '79, '84 (PhD) "sometimes filled the house with smoke" while building short wave radios and other electronic gadgets from scratch. Now the optics professor is among this year's NAI fellows.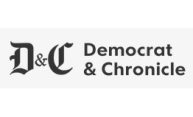 This technology being developed by Harris Corp., which could potentially take pictures of anyone at an airport, is at least a few years away from being implemented. And it requires researchers with an expertise in optics, photonics and imaging science.