Tag: Wayne Knox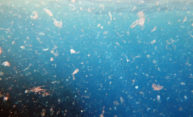 Amid growing alarm over the plastic that pollutes our environment, biomedical and optics researchers are devising ways to quickly detect microplastics in drinking water to better understand their potential impacts on human health.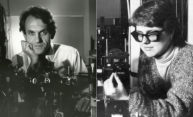 University of Rochester doctoral graduate Donna Strickland '89 (PhD) and former optics faculty member Gérard Mourou shared the Nobel Prize in Physics today for work they undertook at the University's Laboratory for Laser Energetics. Their breakthrough paved the way for the creating very short and very intense laser pulses now used in a variety of applications, from LASIK eye surgery to the manufacturing of materials used in cell phones.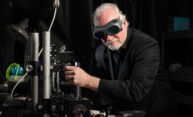 As a teenager, Wayne Knox '79, '84 (PhD) "sometimes filled the house with smoke" while building short wave radios and other electronic gadgets from scratch. Now the optics professor is among this year's NAI fellows.