Tag: World AIDS Day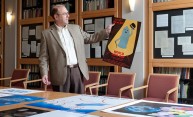 School of Medicine and Dentistry-trained physician Michael Gottlieb launched a new chapter in medical history with his discovery of AIDS in the spring of 1981.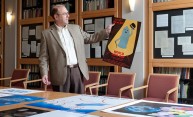 Michael Gottlieb '73M (MD), examines AIDS awareness posters that are part of the AIDS Education Posters Collection, a collection of more than 6,500 AIDS education posters from around the world. Gottlieb, a graduate of the University of Rochester School of Medicine and Dentistry, was the first to identify the disease that would come to be known as AIDS.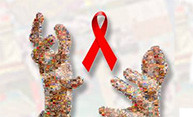 This year's 25th annual World AIDS Day marks the longest-running international commemorative disease observance.