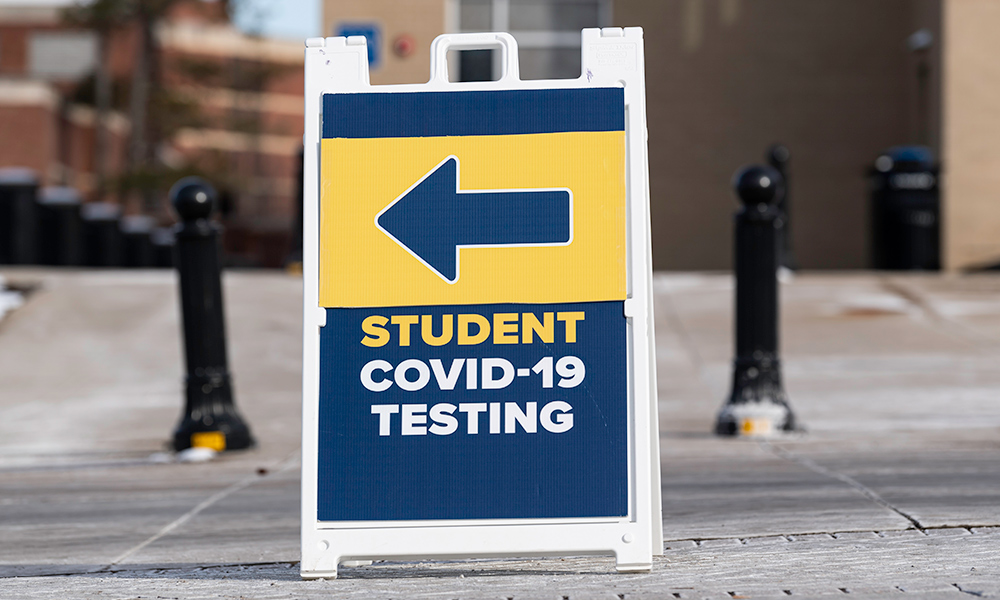 University Health Service and other campus offices team up to test students before they move back into their campus housing assignments for the spring semester.
As was the case for the start of the fall semester, University of Rochester students who are living on campus for the spring 2021 semester are being screened for COVID-19 before they can move back into their residence halls.
Set up in the Field House of the Goergen Athletic Center, the testing program opened at the end of January with the capacity to test about 500 students a day. Students were asked to select a time to be tested, based on which day they planned to move onto campus or were released from a required travel quarantine.
Unlike the fall semester, the spring testing program is using a rapid version of a COVID-19 test, one that returns results within about 15 minutes. Students are not allowed to leave the Field House until they receive their results. If the results are negative, students get the OK to proceed to their hall. Students who have a positive result are tested further and moved to isolation housing, as determined by University Health Service.
For updates about the University's programs for COVID-19, visit the COVID-19 Resource Center.
---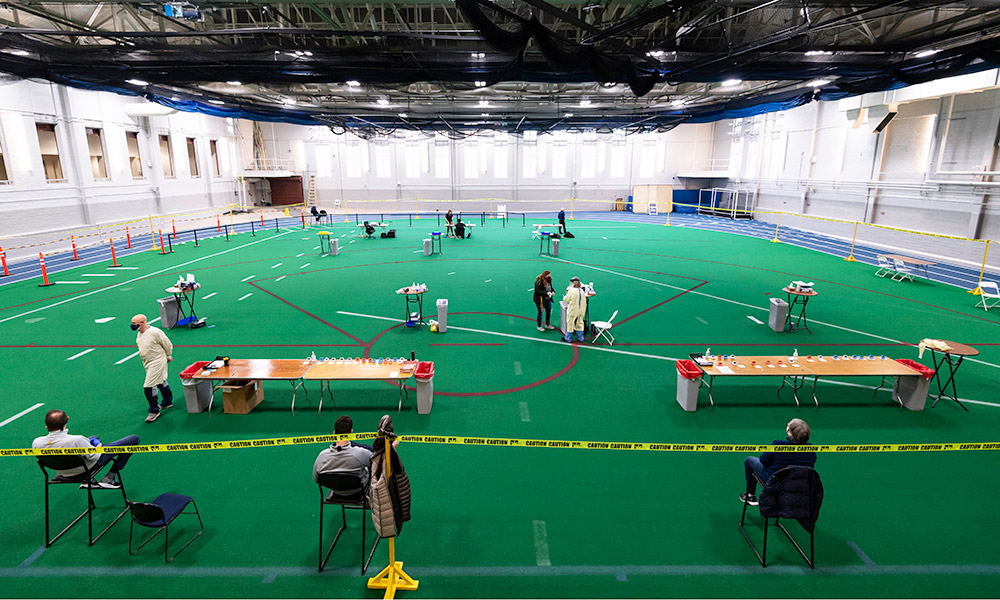 TESTING SITE: As part of the start of the spring semester, staff from University Health Service, Residential Life, and Athletics and Recreation set up a COVID-19 testing site in the Field House in Goergen Athletic Center. All students living in campus housing were required to be tested before moving into their residential assignment. (University of Rochester photo / J. Adam Fenster)
---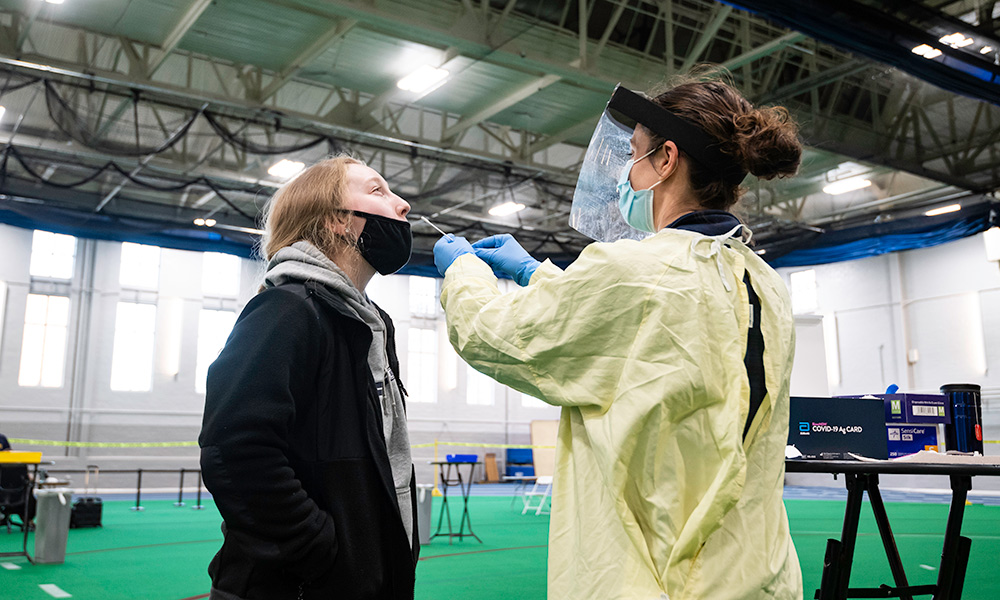 SWAB STATION: Claire Aikins '22 gets ready as athletics trainer Shauny Caruso administers a test. (University of Rochester photo / J. Adam Fenster)
---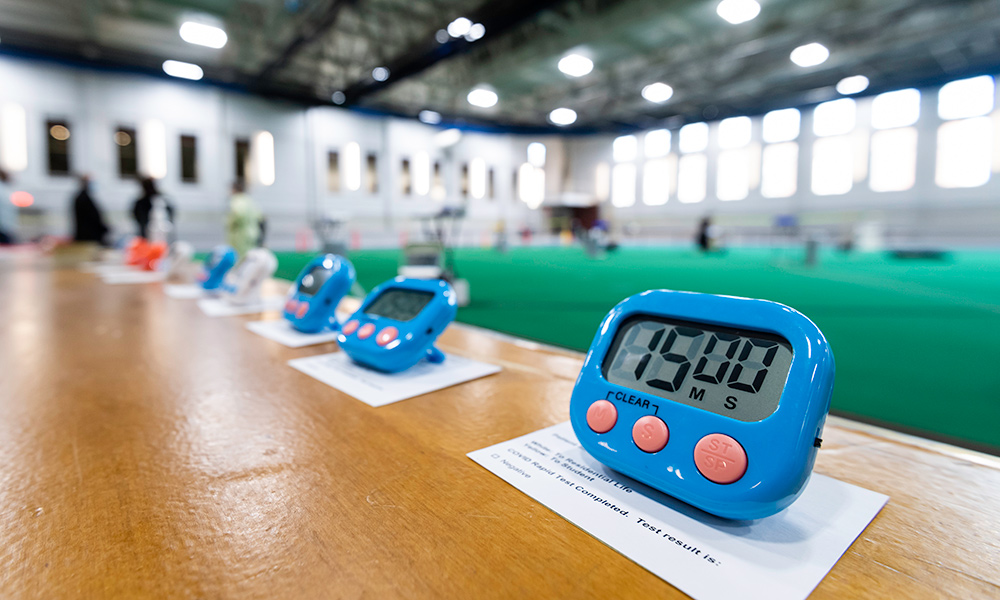 TIME TABLES: This spring's regimen used rapid COVID-19 tests to screen students. After each sample was taken, students had to wait for at least 15 minutes to find out their results. (University of Rochester photo / J. Adam Fenster)
---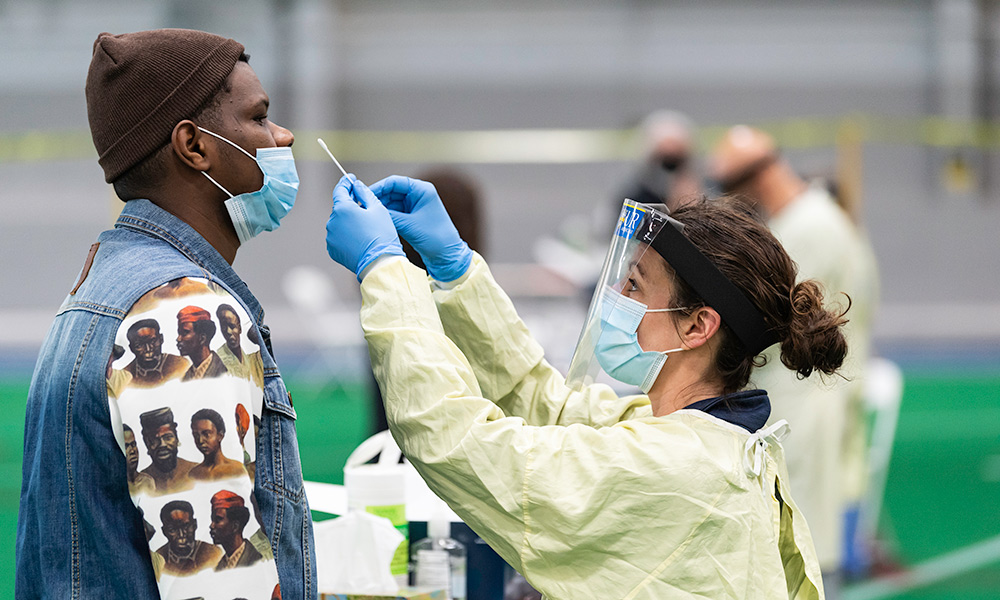 TEST TAKER: Mohammed Bah '23 receives a test from Caruso. (University of Rochester photo / J. Adam Fenster)
---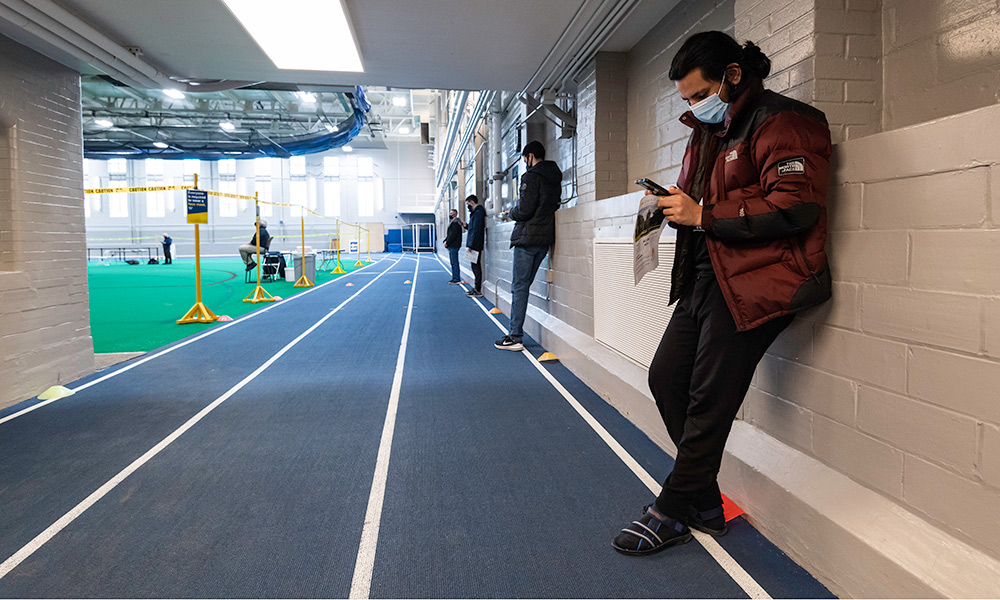 WAITING ROOM: Vision Aryal '22 waits to get the results of his test. While the tests were processed, students like Aryal waited in the Field House before being cleared to move into their on-campus residence. (University of Rochester photo / J. Adam Fenster)
---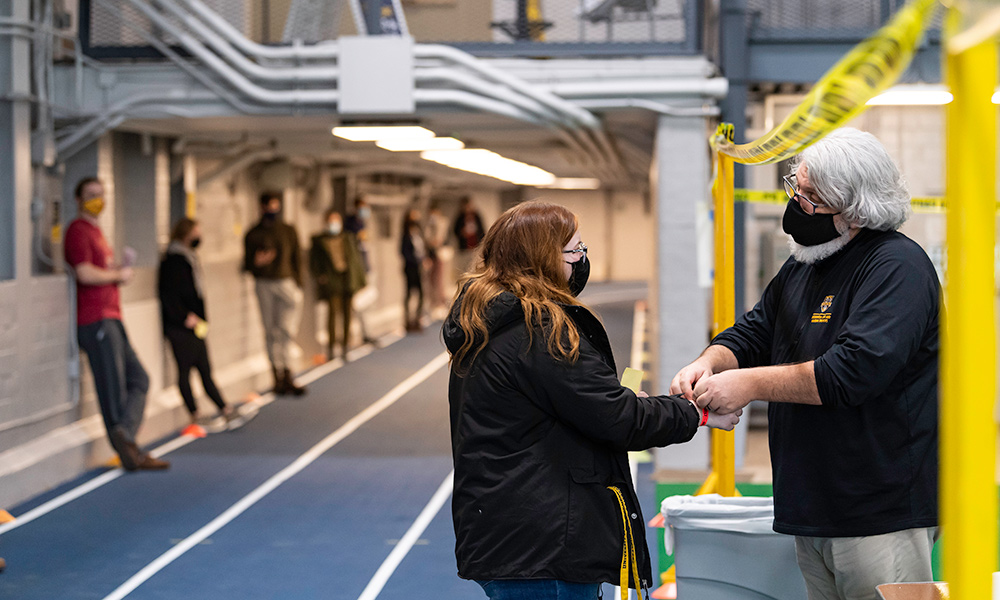 MOVING ON: Savanah Neupert '24 receives a wristband from Dan Watts, director of undergraduate residential life, indicating that she has been cleared to move into campus housing. (University of Rochester photo / J. Adam Fenster)
Category: In Photos