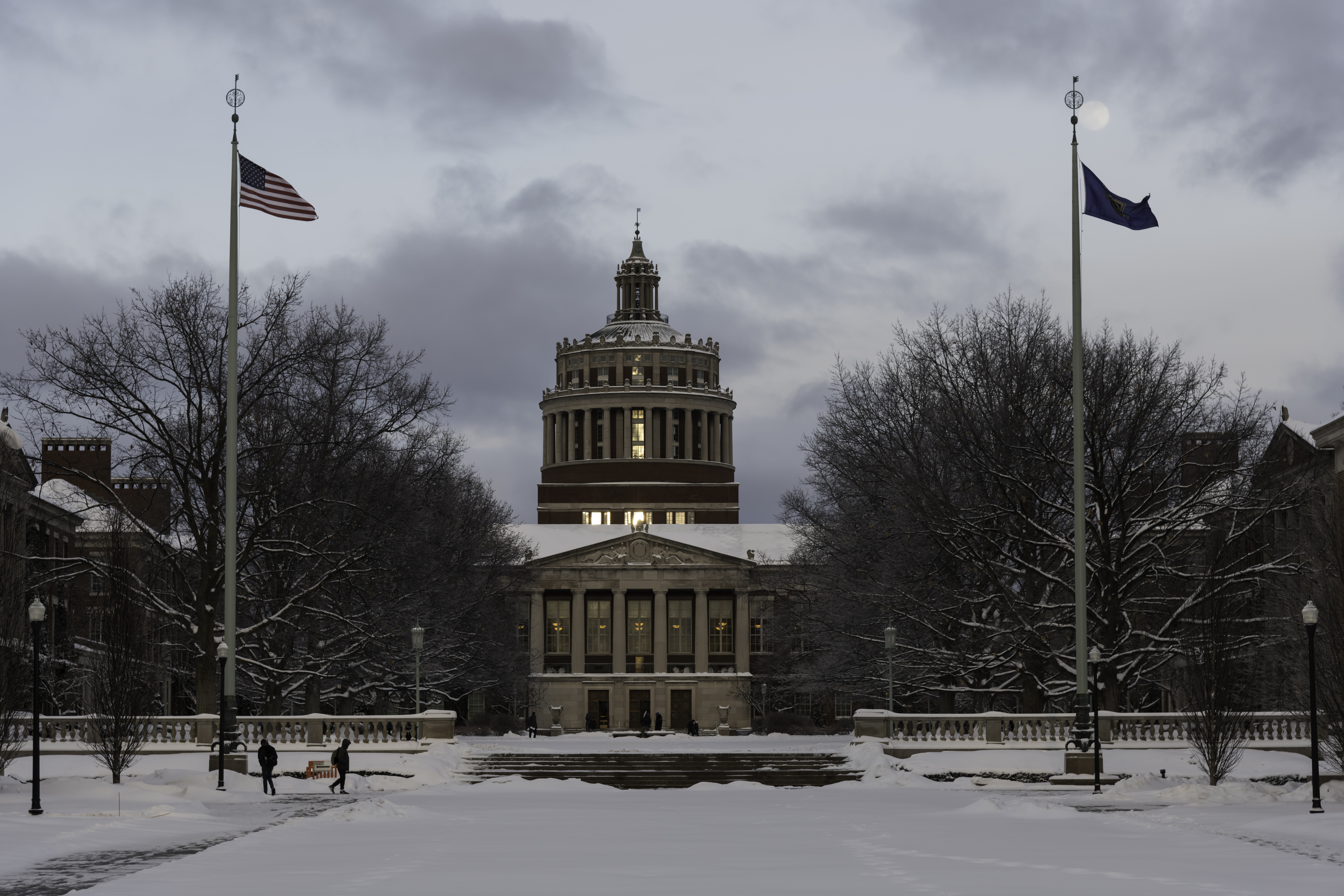 Due to the winter storm and forecasted icy conditions, most activities are cancelled and operations limited today on the University's River Campus and Eastman School of Music. Strong Memorial Hospital and its health services affiliates remain fully operational today.
Only essential University staff should report to work today; if you are unsure of your status, speak with your supervisor. All Medical Center employees–whether at Elmwood Avenue or any off-site location (including those working remotely from home)–are considered essential staff and are required to report to work even during severe weather unless notified otherwise by your supervisor.
Essential services on River Campus and the Eastman School of Music will remain operational, including some dining services. Students needing to reach University Health Service should call at (585) 275-2662; students needing support in a crisis should call the Counseling Center at (585) 275-3113. University shuttles will be running according to schedule today, however delays can be expected due to the weather. River Campus Libraries will be closed today.
If you are planning to attend any other University of Rochester event today, check with the event provider or the University Calendar to determine if the event will still proceed.
For emergency assistance on campus, call 275-3333, or call 911.
Category: Uncategorized