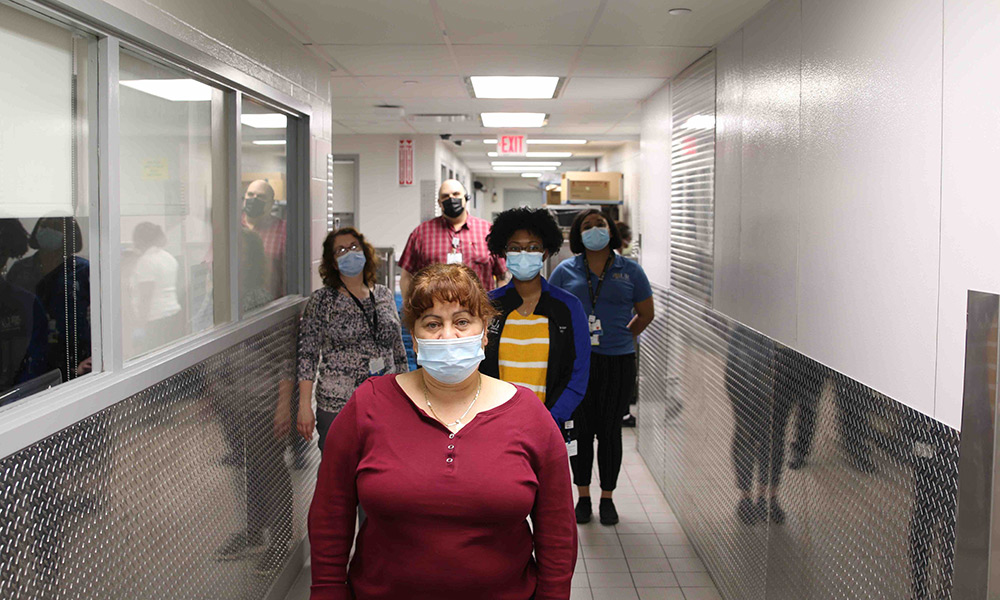 Moment of silence and other activities mark the one-year anniversary of the COVID-19 pandemic and the ways in which the University community responded.
The University of Rochester community joined together in a moment of silence at noon Tuesday, March 9, to acknowledge the one-year mark of COVID-19.
On that day in 2020, Medical Center leaders met to prepare for the arrival of COVID-19 in the Greater Rochester region. Shortly after, the first local case was confirmed, and the first patient was admitted to Strong Memorial Hospital.
From that point on, the lives—professional and personal—of everyone in the community changed.
Students, faculty, and staff were invited to reflect on the struggles and losses that so many have endured over the past year, as well as the compassion and heroism demonstrated throughout the community.
In addition to the moment silence, flags were lowered at half-staff across the University. At sunset, the exterior of the Medical Center was lit in blue and gold.
For updates about the University's programs for COVID-19, visit the COVID-19 Resource Center.
---
(University of Rochester photo / Keith Bullis)
---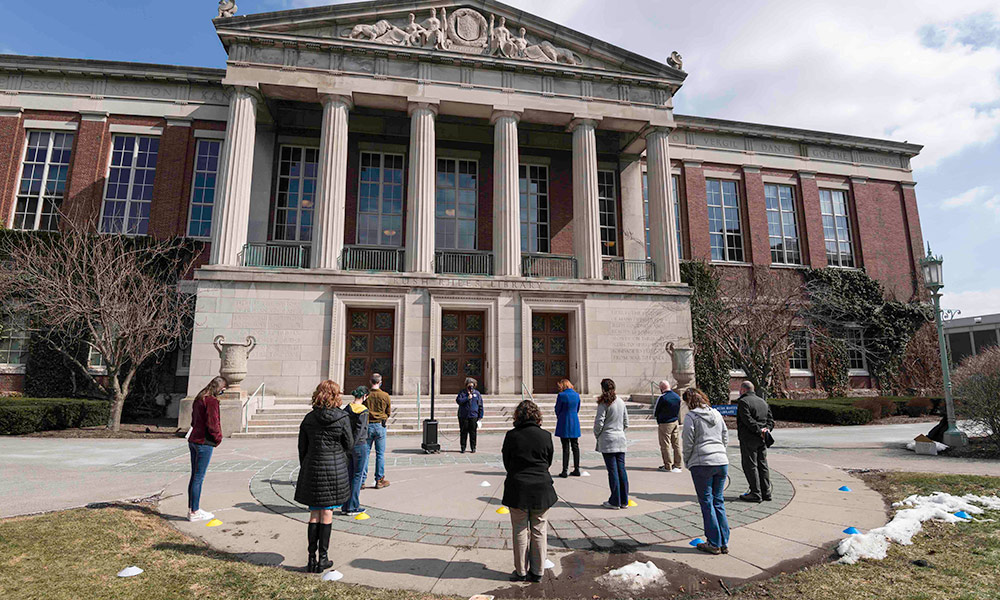 (University of Rochester photo / J. Adam Fenster)
---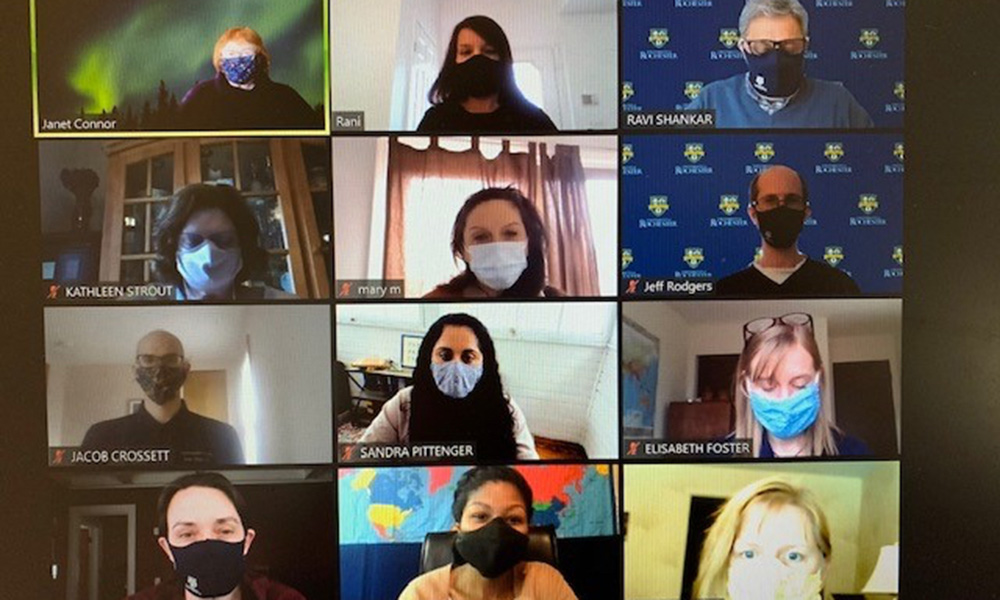 (University of Rochester photo / International Services Office)
---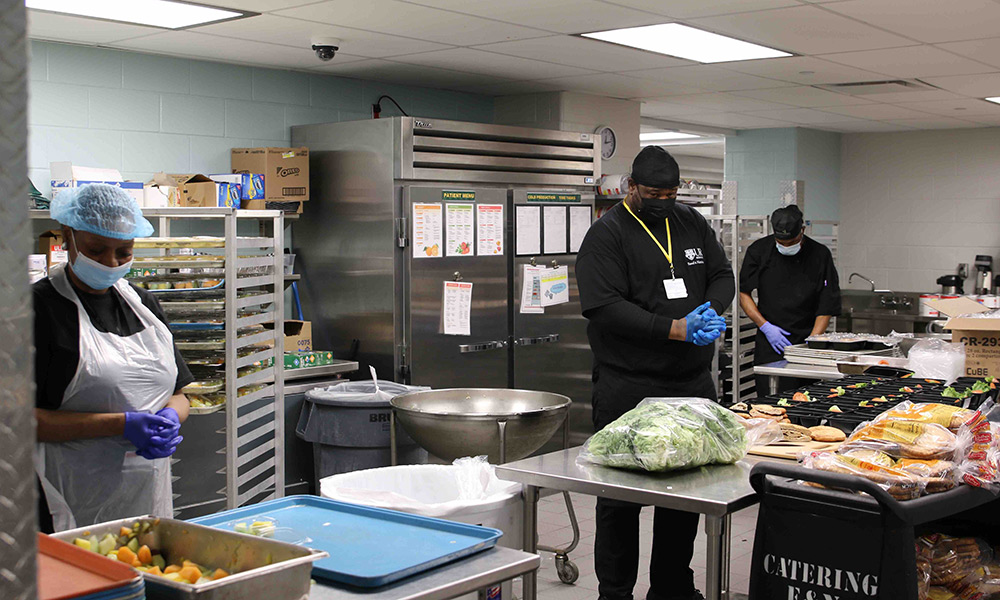 (University of Rochester photo / Matt Ulakovic)
---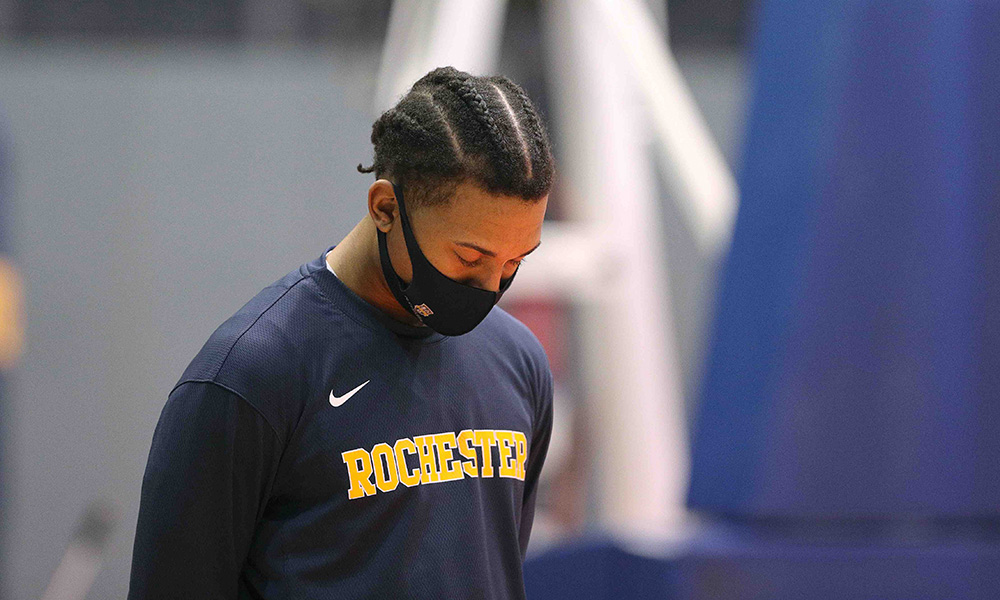 (University of Rochester photo / Athletics and Recreation)
---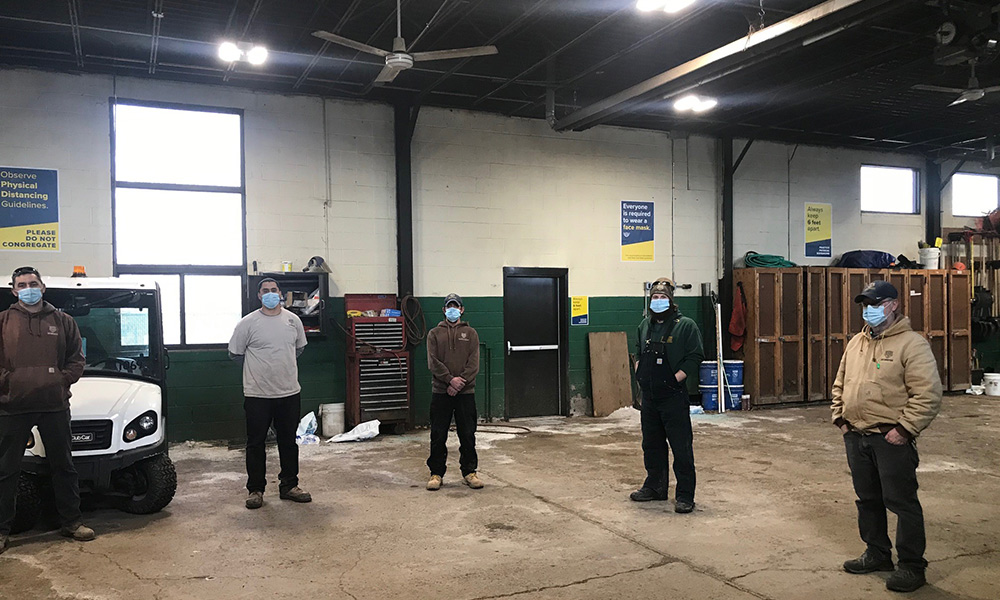 (University of Rochester photo / Bill Keenan)
---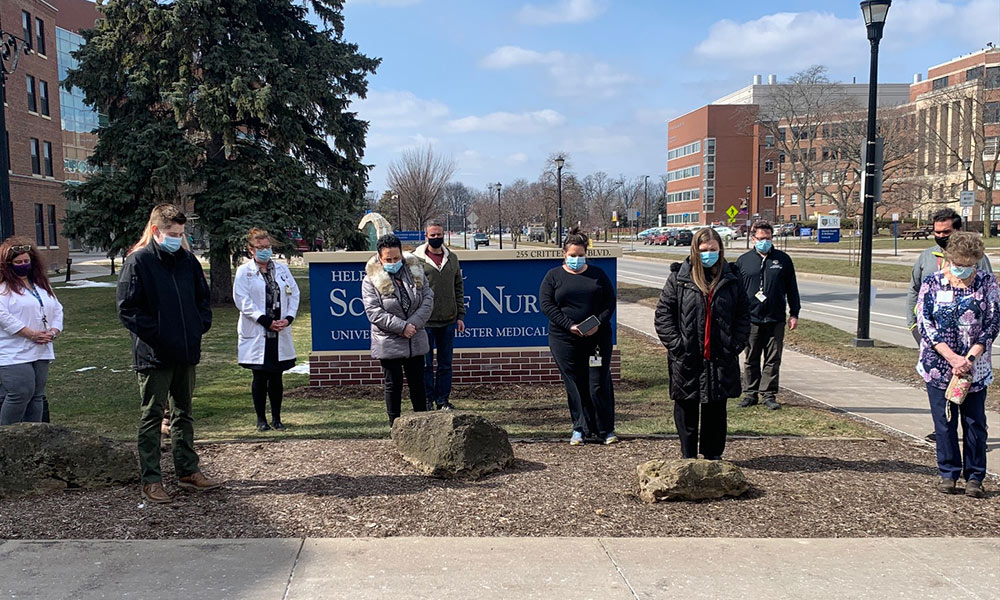 (University of Rochester photo / Patrick Broadwater)
---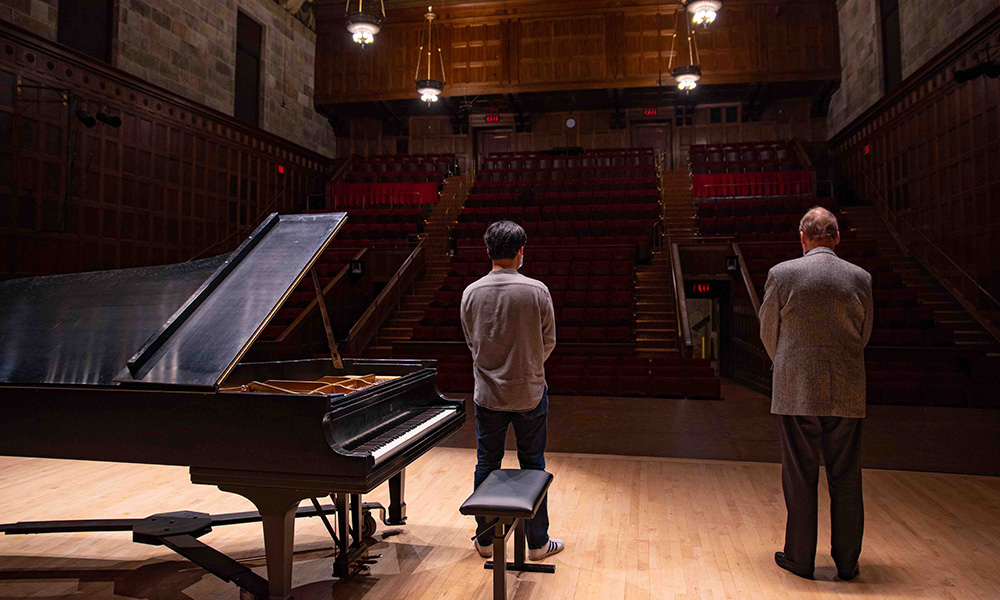 (University of Rochester photo / Michelle Martorell)
Category: In Photos