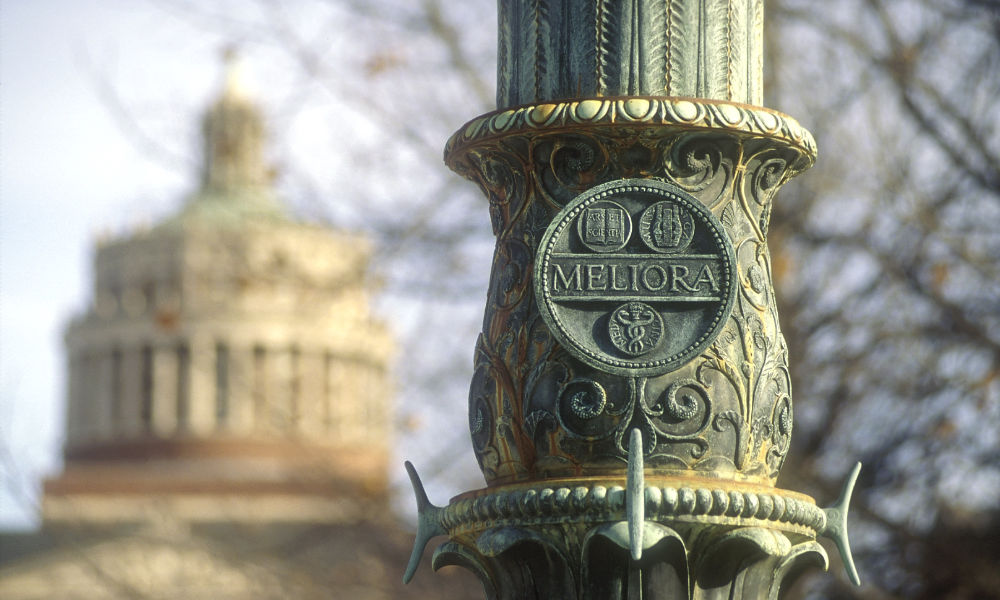 The 2021–22 tuition rate for University of Rochester undergraduates in the College will increase by 1.9 percent over last year, to $58,276. With an increase in the cost of attendance comes additional financial aid to support College undergraduates. Institutional financial aid is rising to $147 million, an increase of 3.6 percent over the current year actuals.
Room and board charges will be $17,388, also a 1.9 percent increase.
Tuition for Eastman School of Music undergraduates will similarly increase 1.9 percent to $58,520, with financial aid increasing 7.1 percent to $23 million.
An unprecedented year
The University's Board of Trustees recently approved the 2021-22 undergraduate and professional school tuition rates at a February meeting.  Each year, the Board is presented with a proposal for determining the annual tuition rates.  This proposal is based on a careful evaluation of available revenue sources, operating costs, and efficiencies, and this year gave additional consideration to the financial effects of the pandemic on families.
"In announcing the College tuition rate for academic year 2021–22, we wanted to be extremely sensitive to the financial pressures that many of our current and prospective students and families are feeling as a result of the COVID pandemic," said Donald Hall, the Robert L. and Mary L. Sproull Dean of the Faculty of Arts, Sciences & Engineering. "It is the lowest percent increase in our modern history, and while this rate does not meet our expenses increases, we know one of our most important missions as a national research university is enrolling and graduating the bright, hard-working, and diverse classes of students who choose the University of Rochester for their education, preparing these students to go out and make a difference in the world."
Annually, the University determines the undergraduate tuition rate based on the projected financial needs of AS&E in the upcoming year, as well as the expected number of enrolled students. Tuition increases are a balance between the University's ability to provide the best instructional experiences for students and keeping the cost affordable.
For 2021–22, undergraduate tuition will cover about 64 percent of AS&E expenses. Tuition dollars go to the programs, services, and facilities that benefit all AS&E undergraduates, regardless of whether students live on or off campus.
Financial aid increase
This year, financial aid funding in the College is rising by 3.6 percent to $147 million. This $147 million is in the form of institutional grants and scholarships. Overall, more than 79 percent of University undergraduates in the College receive financial aid, with the average need-based financial aid package about $46,370 most recently in 2020–21.
"We are unique among our peer institutions in meeting all demonstrated need and providing robust merit (non-need based) aid. This assists us in achieving and maintaining important diversity and quality goals, as well as ensuring that no student is prevented from attending the University of Rochester for financial reasons," said Hall.
The University's commitment to generous financial aid has consistently resulted in national recognition, including being ranked No. 22 in US News' "Best Values" in 2021. Only half of College undergraduates take out any form of loan by graduation, and the average debt among those who do is approximately $30,433, with $22,205 of that being federal loans that are included as part of a financial aid package. In 2020-21, more than $296 million in total aid—the combination of federal/state/outside grants/scholarships/loans and University grants and scholarships—was awarded.
Net price, cost of attendance, and student debt
The AAU (Association of American Universities) is an organization that represents 65 leading American research universities, including all of the Ivy League schools and Rochester. AAU member schools are focused on making high-quality education affordable and graduates annually carry student debt well below national averages, as well as higher average graduation rates than both non-profit and for-profit institutions.
As additional tools for comparison, students and families can view the University's costs, financial aid, and other institutional figures on the U.S. Department of Education's College Navigator website, and the website College Insight uses this federal data to illustrate average debt for students upon graduation.
The University's Office of Financial Aid and Scholarships provides an online cost estimate calculator to help students and families plan for a degree program, and financial aid officers are available to meet virtually with individuals to discuss their financial needs.
Tuition at the University's professional schools
The Board of Trustees has approved the 2021–22 tuition rates at the University's professional schools:
Simon Business School:
MBA: $49,000, a 2.1 percent increase
MS Finance: $81,750, no increase
MS Accounting: $65,000, no increase
MS Business Analytics and Marketing Analytics: $71,000, a 2.2 percent increase
School of Nursing's three-semester accelerated program: $75,150, a 2.3 percent increase
Warner Graduate School of Education (per credit hour): $1,628, a 1.9 percent increase
School of Medicine and Dentistry (MD program): $64,000, a 4.1 percent increase
Category: University News