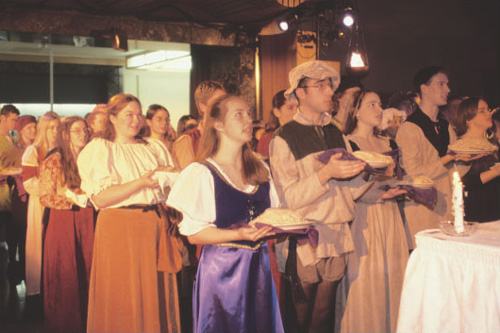 Here They Come a' Caroling: Members of the University Choir sing the Boar's Head Carol as they present the turkey course during last winter's Boar's Head Dinner. Dating to 1934, the annual dinner is one of the University's longest running traditions, and it remains one of the most popular. As is customary for an event modeled on 16th- and 17th-century English court dinners, the choir and most of the diners dress in period costumes. As each course is served, the choir serenades guests with a different traditional song.
Maintained by University Public Relations
Please send your comments and suggestions to:
Rochester Review.