In Review
International Recognition
Larger Than Light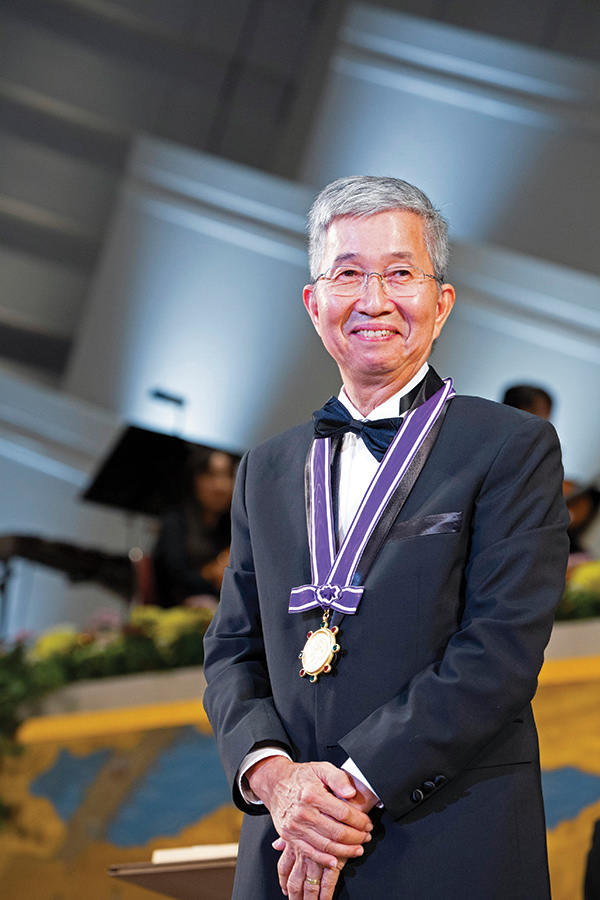 (Photograph is courtesy of the Inamori Foundation)
In recognition of pioneering research that has resulted in a form of light-emitting diode that is ubiquitous in smartphones and flat-panel displays, Ching Tang, a professor emeritus of chemical engineering, received the 2019 Kyoto Prize this winter.
Recognized as the laureate in advanced technology, Tang is credited for making possible organic light-emitting diodes (OLEDs).
The high-efficiency, organic-based devices have helped revolutionize lighting, screen display, and computer technology. Considered one of the world's most significant recognitions of scientific, cultural, and spiritual contributions to humankind, the award was established in 1984 by the nonprofit Inamori Foundation.